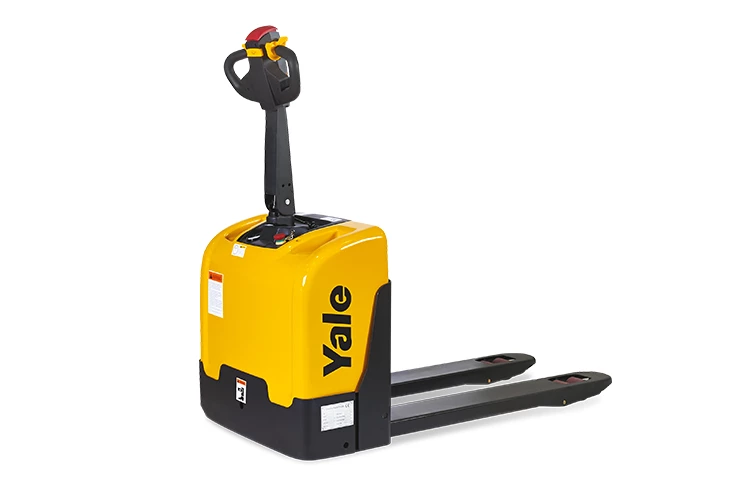 Easy transport of up to 1.4 tonne loads
Models

MPC14

Capacity

1400kg
Easy to use controls
Durable and robust design
Creep speed function
Low cost of ownership
Operator productivity
They are ideal for loading for unloading delivery vehicles and for internal transportation of closed and open pallets over short or long distances.
Easy to use controls
The low effort ergonomically designed controls are placed to reduce operator fatigue and the responsive butterfly switches control travel direction, speed and braking allowing for a smooth start, controlled braking and acceleration.
Durable and robust design
In case of a collision, components and the battery are protected with special designed cover. The welded fork construction and reinforced compact chassis makes the truck resistant to torsion with heavy loads.
Creep speed function
The creep-speed function is ideal for manoeuvring in dense areas.
Low cost of ownership
On board charger for on-site recharge, optimized battery packs to ensure maximum time of operation.
Operator productivity
The standard anti-roll back system, stabilising wheels to maximize stability when turning and single load wheels and exit/entry roller optimise pallet handling for operator peace of mind.
| Model | Load Capacity | Lift Height | AST (wide / long) | Battery Capacity | Weight |
| --- | --- | --- | --- | --- | --- |
| MPC14 | 1400kg | 200mm | 2131 / 2029mm | 24V / 80h(V/Ah) | 230kg |
Nisi ullamco
Nisi eiusmod nulla.
Labore sunt aute pariatur, quis sit aliquip laboris occaecat aliqua. Exercitation minim qui quis nulla sed ea proident, ut tempor. Consectetur et sunt ut enim elit, magna cillum pariatur, proident. Magna aute velit lorem quis cillum ex adipisicing officia ut. Reprehenderit est dolor laborum, fugiat ad eiusmod voluptate ut aute. Veniam, in mollit sed anim quis laborum, irure ut nostrud. Fugiat ut pariatur, velit nisi nostrud lorem sint dolore aute. Adipisicing fugiat do cillum dolor duis culpa cupidatat magna nulla. Id laboris nisi aliqua, in voluptate non in ut ut. Duis consectetur non aute sint labore laborum, in incididunt enim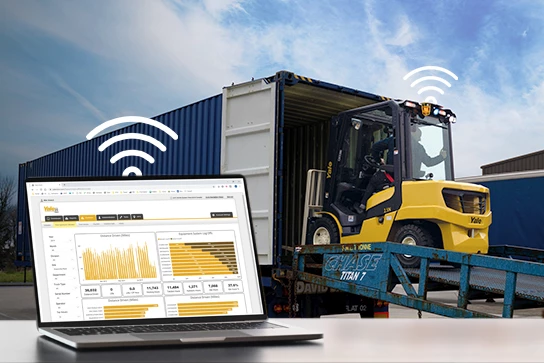 Yale Vision telemetry
Complete fleet visibility and control
Yale Vision provides real-time fleet monitoring for more informed decisions. The solution offers easy-to-use dashboards and analytics to manage cost, optimise productivity and protect assets.
See the difference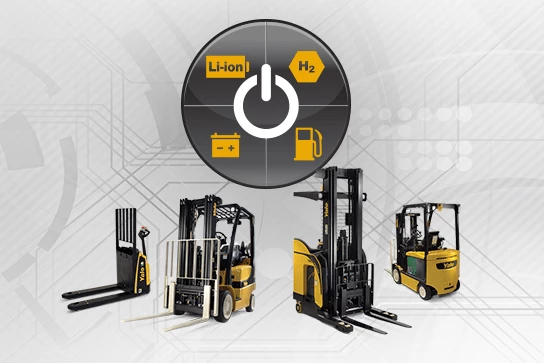 Yale Power Suite
Unlock the True Power of Your Operation
Yale Power Suite has the industry's widest range of power sources from a variety of brands, so you get the best solution available to maximize your operations. Our team has deep industry knowledge about forklift power sources to evaluate your application and recommend the power source that gives you the best return on your investment.
Learn more