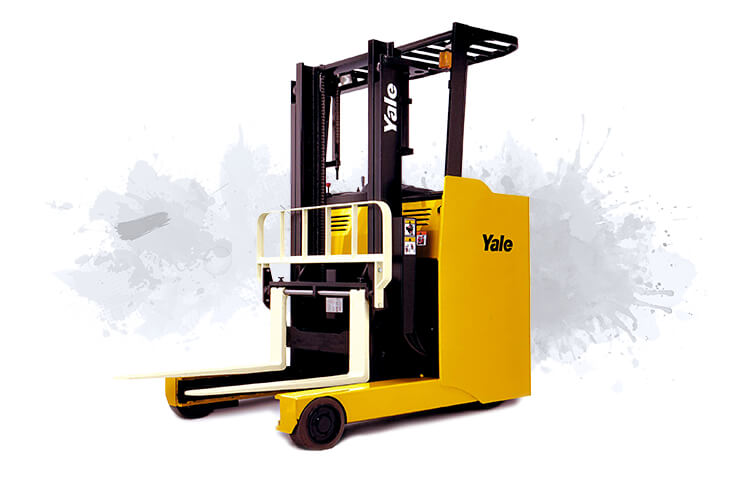 Reach Truck with Moving Mast
Lift productivity and lower cost
Models

FBR20-30S(T)TRUE

Capacity

2000-3000lbs
You will notice the difference in the detail that makes the Yale FBR20-30S(T)Y stand out from the rest.
Ergonomic design
Low maintenance
Efficient handling in tight areas
Ergonomic design
Ergonomic layout of dash display, pedal, steering wheel, levers and buttons provide for easy operation and better comfort.
A comprehensive easy to read full function display and switches for control features interface to the driver/service personnel
Small diameter steering wheel available as standard for reduced steering effort and improved manoeuvrability
Newly designed semi-rigid axle articulation with elastomer stopper replacing spring loaded axle provides for improved stability
Low maintenance
The Yale FBR20-30S(T)Y lets you have more control with less maintenance.
The precision control of an AC motor gives excellent operator response
Since there are no replaceable parts such as brushes and connectors, maintenance costs are greatly reduced
Regenerative braking also conserves energy and helps brake pads last longer
Model
FBR25S(T)Y
FBR30S(T)Y
FBR20S(T)Y