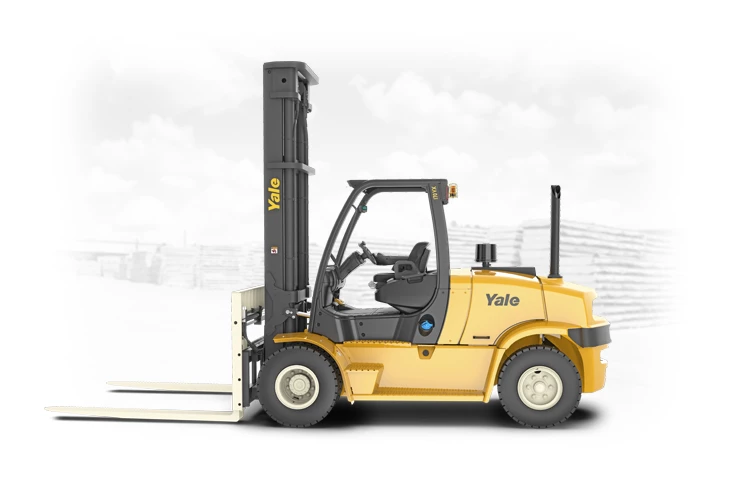 High capacity solution ready for heavy-duty applications
Models

GP170-190VX

Capacity

17000-19000lbs
The GP170-190VX combines EPA emissions certified ICE power with ergonomics, serviceability, advanced performance and low cost of ownership to provide an effective, heavy duty material handling solution available in three load capacities.
High performance
Ergonomics
Serviceability
Low cost of ownership
Built to excel in heavy duty applications
High performance
The 17,000-19,000-lb capacity Veracitor series trucks deliver maximum performance with the utmost dependability.
Strong power with Kubota 3.8L EPA certified Tier 4 interim turbodiesel engine
Advanced, robust Techtronix 332 transmission with Auto Deceleration System, controlled power reversal and controlled ramp descent
Combi-cooler radiator is 100% shock mounted for long service life
Ten micron hydraulic oil filtration to maximize reliability and long-term performance
Ergonomics
The GP170-190VX series offers best-in-class ergonomics to help reduce fatigue and keep operators productive all shift long.
Compartment designed for maximum visibility
Infinitely adjustable steer column to help every operator find comfortable position
Low step height for easy entrance and exit
Accutouch electro-hydraulics offer fingertip activation, best-in-class comfort, excellent right-side access
Serviceability
The Yale Veracitor series is engineered to extend service intervals and make maintenance easier when it is necessary.
Gull wing design hood and one-piece floor plate offer easy cowl-to-counterweight access for service functions
Clean, simple hydraulic and electrical routings to help expedite service diagnosis and performance
Intellix VSM vehicle systems manager supervises fast direction changes to reduce drive tire spin and tire wear
Long-life oil-cooled wet-disc brakes help extend service intervals
O-ring face hydraulic seals help reduce leaks and extend longevity
On-board diagnostics help operators and service personnel understand and resolve issues as soon as possible
Low cost of ownership
World-class dependability helps the Veracitor series reduce total cost of operation.
Extended tire life and fuel economy help reduce running costs
Brakes designed for extended service to help reduce component costs
Gears and shafts designed with 15% greater strength for longer service life
LED lights (optional) offer long service life
CANbus wiring limits components in need of replacement
| Model | Load Capacity | Load Center | Lift Height | Turning Radius | Overall Width | Weight | Engine Type | Transmission |
| --- | --- | --- | --- | --- | --- | --- | --- | --- |
| GP170VX | 17000lbs | 24in | 258 | 149 | 88 | 24824 | Kubota 3.8L Diesel | Techtronix 300, 3-speed |
| GP190VX | 19000lbs | 24in | 258 | 149 | 88 | 25857 | Kubota 3.8L Diesel | Techtronix 300, 3-speed |
| GP175VX | 17500lbs | 36in | 258 | 149 | 88 | 26782 | Kubota 3.8L Diesel | Techtronix 300, 3-speed |
| GP170SVX | 17000lbs | 24in | 258 | 149 | 88 | 24824 | Kubota 3.8L Diesel | Techtronix 300, 3-speed |
Our dealers are our most important partners in helping you
We would not be where we are today without one of the most professional dealer networks in the industry. We work hard to design and manufacture the best lift trucks, but it is our stellar dealers that bring it all together for you.
Dealers help at every step of the process
Understanding your specific lift truck applications
Recommending special features to improve your productivity
Configuring the proper quotation
Helping with financing options when required
Prepping your truck for delivery after it leaves our factory
Arranging for operator training
Providing planned maintenance on your trucks
Supporting National Accounts management
Providing fleet management services, if needed
Providing emergency service and parts
Providing rental trucks at short notice
Helping determine exactly when to purchase new lift trucks

The GSA creates a centralized location for the federal government, offering products, services, and facilities needed for federal agencies to serve the public. As a GSA certified company, Yale supports the GSA's mission to provide innovative solutions for federal agencies with cost-effective and high-quality products. You can also find more information on the General Services Administration at www.gsaadvantage.gov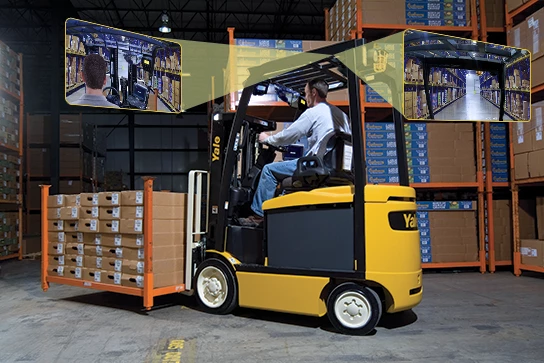 Yale Vision telemetry
Complete fleet visibility and control
Yale Vision provides real-time fleet monitoring for more informed decisions. The solution offers easy-to-use dashboards and analytics to manage cost, optimise productivity and protect assets.
See the difference
Have you considered lithium-ion power?
Get ICE-like performance from an electric lift truck, with no emissions, no maintenance, and simple, fast charging.
Learn more
Value-added services
Lift trucks are only part of our solution
Our value-added services are designed to help you get the most out of material handling investments.