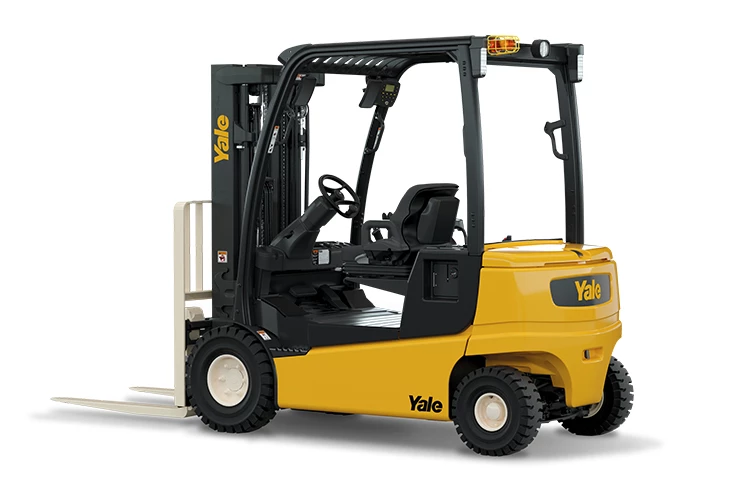 4 Wheel Electric Forklift Truck Pneumatic Tyre
Premium counterbalance with integrated lithium-ion
Models

ERP25-30VLL

Capacity

2500-3000kg
The ERP25-30VLL leads the way for power source innovation, a counterbalanced lift truck engineered from the ground up around a fully integrated, space-saving, lithium-ion battery.
Lithium-ion advantages
Spacious operator compartment
Reduced truck weight
Space-saving lithium-ion battery propels productivity
Lithium-ion advantages
The Yale VLL brings all the benefits of lithium-ion power to a counterbalanced truck, including:
Zero battery maintenance requirements
Consistent power delivery
Long battery life
Full charge in less than two hours
FDA compliant, with no emissions in operation and no gassing during the charging process
Spacious operator compartment
The strategic design of the integrated lithium-ion battery helps free space in the operator compartment, maximizing comfort and convenience to help propel productivity.
Open space under the seat provides operators greater freedom to position their feet during operation
Lowered seat and floor plate allow easy entry and exit from the truck
Additional 3.5 inches of head room accommodates taller seat with air suspension for a more comfortable ride
Reduced truck weight
The ERP25-30VLL weighs over 300 kg less than the equivalent lead-acid powered model. This overall reduction in truck weight improves acceleration and reduces energy consumption for long run times in demanding applications.
Additionally, a lower center of gravity enhances drive quality and improves maneuverability, especially through handling corners.
| Model | Load Capacity | Load Centre | Lift Height | Turning Radius | Battery Capacity |
| --- | --- | --- | --- | --- | --- |
| ERP25VLL | 2500kg | 500mm | 5250mm | 2073mm | Li-ion 83V / 420Ah(V/Ah) |
| ERP30VLL | 3000kg | 500mm | 5250mm | 2139mm | Li-ion 83V / 420Ah(V/Ah) |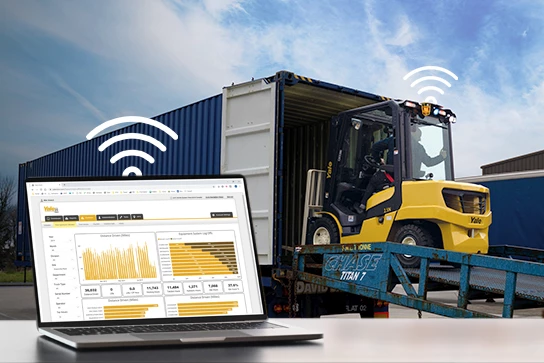 Yale Vision telemetry
Complete fleet visibility and control
Yale Vision provides real-time fleet monitoring for more informed decisions. The solution offers easy-to-use dashboards and analytics to manage cost, optimise productivity and protect assets.
See the difference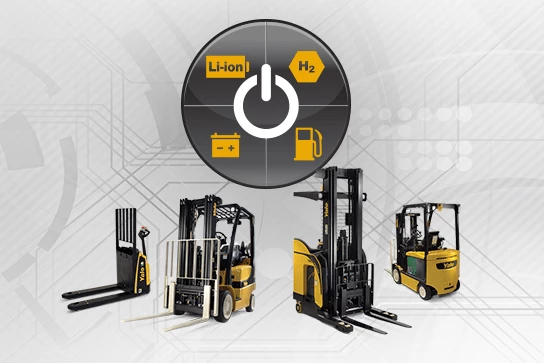 Yale Power Suite
Unlock the True Power of Your Operation
Yale Power Suite has the industry's widest range of power sources from a variety of brands, so you get the best solution available to maximize your operations. Our team has deep industry knowledge about forklift power sources to evaluate your application and recommend the power source that gives you the best return on your investment.
Learn more