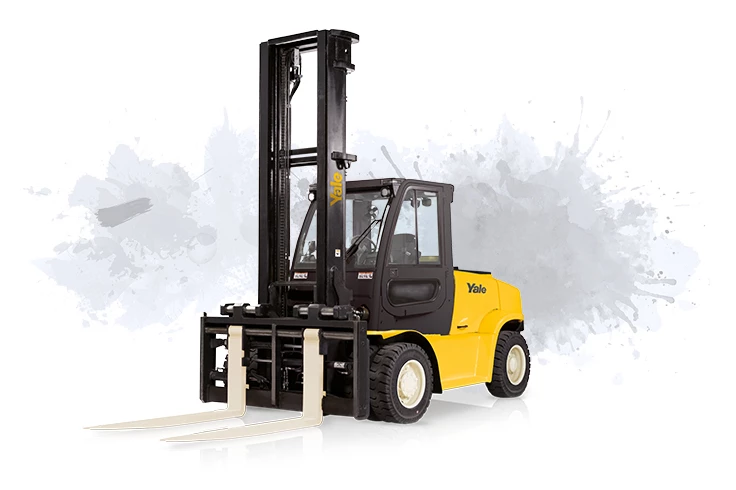 4 Wheel Electric Forklift Truck Pneumatic Tyre
Versatile lift truck with strong performance and no emissions
Models

ERP70-90VNL

Capacity

7000-9000kg
Ideal for indoor and outdoor applications, the ERP-VL is a versatile, reliable solution with excellent maneuverability.
Ergonomics
Performance-enhacing features
Low cost of operation
Providing maximum perfomance in long-haul applications
Electric Motors with Lithium Ion Battery
Internal water-cooled Permanent Magnet technology in the traction and lift system motors enables best in class performance with excellent energy efficiency, with few energy losses.
Battery system
Truck complies with EU low-voltage directives. Opportunity charging, even for short periods, gives extended run-time. Sufficient capacity to run intensive shifts, even to three-shift operation. Fully charge (100%) from flat in under 2 hours, in typical environmental conditions, matched to 50kW charger. Li-ion battery is maintenance-free and has 3 times the life of lead acid batteries.
Drive Axle and Brakes
The maintenance-free Yale Continuous Stability Enhancement (CSE) augments lateral stability without compromising travel over uneven surfaces. The trucks feature auto generative braking that uses the electric motor to slow the truck, minimising wear on the oil immersed brakes. The regenerative braking system reduces maintenance and extends truck dependability.
| Model | Load Capacity | Load Centre | Lift Height | Turning Radius | Battery Capacity |
| --- | --- | --- | --- | --- | --- |
| ERP70SVNL | 7000kg | 600mm | 6200mm | 3080mm | Li-ion 360V / 192Ah(V/Ah) |
| ERP80VNL9 | 8000kg | 900mm | 2965mm | 3794mm | Li-ion 360V / 192Ah(V/Ah) |
| ERP80SVNL | 8000kg | 600mm | 5965mm | 3145mm | Li-ion 360V / 192Ah(V/Ah) |
| ERP90VNL | 9000kg | 600mm | 5965mm | 3723mm | Li-ion 360V / 192Ah(V/Ah) |
| ERP70SVNL9 | 7000kg | 900mm | 5965mm | 3145mm | Li-ion 360V / 192Ah(V/Ah) |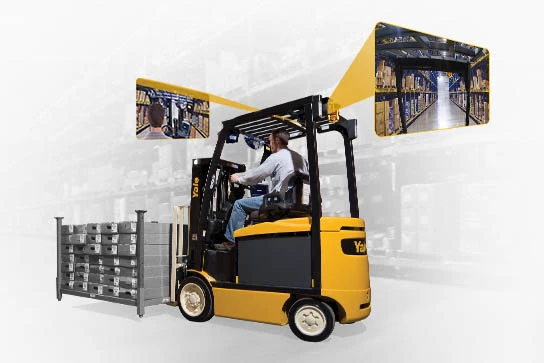 Yale Vision telemetry
Complete fleet visibility and control
Yale Vision provides real-time fleet monitoring for more informed decisions. The solution offers easy-to-use dashboards and analytics to manage cost, optimise productivity and protect assets.
See the difference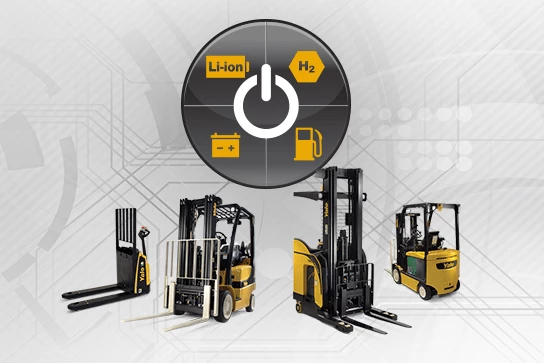 Yale Power Suite
Unlock the True Power of Your Operation
Yale Power Suite has the industry's widest range of power sources from a variety of brands, so you get the best solution available to maximize your operations. Our team has deep industry knowledge about forklift power sources to evaluate your application and recommend the power source that gives you the best return on your investment.
Learn more
Value-added services
Lift trucks are only part of our solution
Our value-added services are designed to help you get the most out of material handling investments.