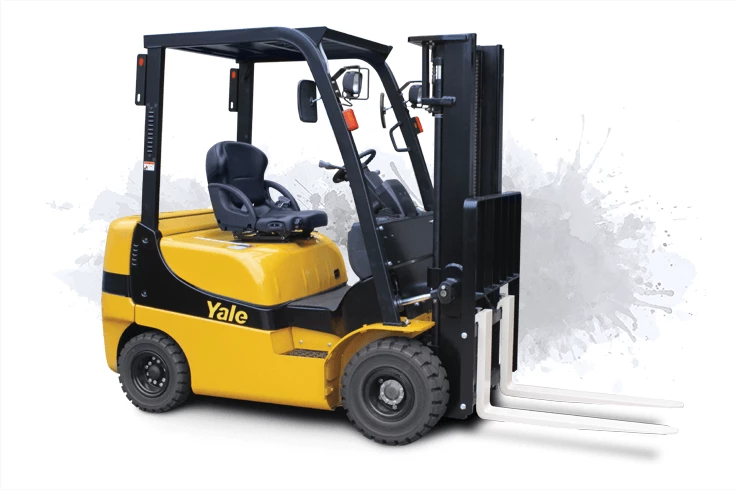 4 Wheel IC Forklift Pneumatic Tyre
Performance in a practical package
Models

GP15-35MX

Capacity

1500-3500kg
The MX Series forklift trucks are engineered to provide reliable, long lasting performance and durability. Built in the UK and backed by a regional dealer network which shares the manufacturer's commitment to Yale® maintenance and parts support that is highly dependable – and highly competitive over the whole life of the truck.

The single-speed powershift transmission delivers smooth direction changes to maximise efficiency and deliver competitive fuel consumption figures.
The MX series is manufactured through ISO9001 certified processes and offers:
Operator comfort
Stability and visibility
Simplified service
Reliability and parts availability
Practical solution for affordable ownership
Comfortably more productive
Take the hydraulic control module with shorter reach and throw levers requiring less effort to operate. Or the exceptional user visibility for this class of truck afforded by the Yale Hi-Vis™ mast. In fact, wherever you look in the cabin, there's a feature designed to add to the comfort of the operator, from the low step height to the fully adjustable suspension seat, from the interactive dash display to the rear drive handle with horn.
Cutting down downtime
Equipped with V-ECU the MX's truck functions are continuously monitored and keeps the operator informed of service needs. There's also state of the art on-board diagnostics on the advanced dash display to communicate error codes, enabling quick and accurate repairs.
Total truck reliability
Rugged durability is at the heart of the MX. Robust clutch packs, stronger gears and shafts, powertrain protection systems, enhanced monitoring – they all help to boost reliability, maximise uptime and keep your truck performing at its best. There's also a cooling system creating airflow through optimised ducting and high volume tunnels, helping to dramatically increase component life and minimise the risk of overheating in heavy duty applications.
Reliability and parts availability
Robust components and a simple design help the Yale UX series deliver the reliability and parts availability you expect from the Yale brand.
Efficient filtration and cooling helps boost reliability and minimize wear and tear
High-strength, triplex plate OHG
Exchangeable components across 4,000 and 5,000-pound capacity models
Standard PSI spark-ignited engines are engineered for reliable operation in industrial applications
*435 characters
| Model | Load Capacity | Lift Height |
| --- | --- | --- |
| GP15MX | 1500kg | 3000mm |
| GP18MX | 1750kg | 3000mm |
| GP20MX | 2000kg | 3000mm |
| GP20MXS | 2000kg | 3000mm |
| GP25MX | 2500kg | 3000mm |
| GP30MX | 3000kg | 3000mm |
| GP35MX | 3500kg | 3000mm |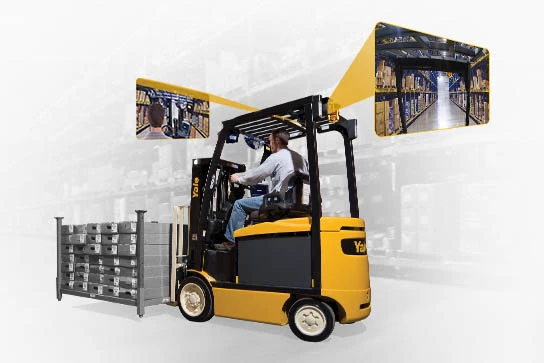 Yale Vision telemetry
Complete fleet visibility and control
Yale Vision provides real-time fleet monitoring for more informed decisions. The solution offers easy-to-use dashboards and analytics to manage cost, optimise productivity and protect assets.
See the difference
Value-added services
Lift trucks are only part of our solution
Our value-added services are designed to help you get the most out of material handling investments.