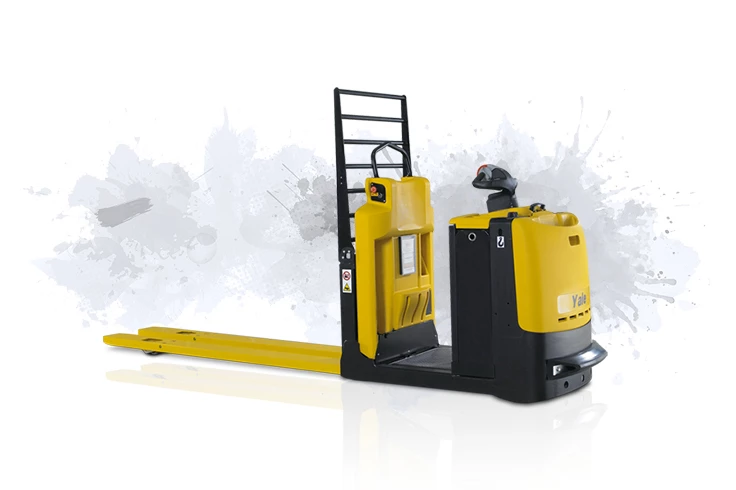 Ideal for high capacity warehouses for short/long transportation
Models

MO20-25, MO10L, MO20P, MO12C

Capacity

1000-2500kg
The Yale solution to comfortable and efficient first and second level order picking
Scooter control/electric steering
Foot controlled platform
Fast travel speed
Adjustable performance setting
AC technology
Yale MO series of order pickers is one of the most efficient and cost effective solutions for the fast efficient picking of customer orders.
Scooter control/electric steering
Scooter control allows the operator to remain within the footprint of the truck, reducing operator fatigue and ensuring them greater protection. Whilst the effortless electrical steering and automatic speed reduction on cornering ensures control and high productivity.
Foot controlled platform
The foot controlled platform allows second level picking to reduce operator fatigue. The large suspended platform comes with a personnel present sensor that completely covers the platform. This allows the operator to find their ideal operating position.
Fast travel speed
Travel times are reduced between docking and picking due to the maximum travel speed of 13km/h
Adjustable performance setting
Adjustable performance settings for acceleration, travel and braking speeds can be adjusted by a service engineer to the particular needs of the operator through the operator console allowing the truck to be in effect customised to suit applications.
AC technology
The AC drive motor delivers high performance acceleration, travel speed and braking speed making the MO Series ideal for stop and go operations. The AC motor is low maintenance with built in thermal protection and is fully enclosed for protection against damage and debris, reducing downtime.
| Model | Load Capacity | Lift Height | Platform Height | AST (wide / long) | Battery Capacity | Weight |
| --- | --- | --- | --- | --- | --- | --- |
| MO10L | 1000kg | 690mm | - / 980mm | 2859mm | 24V / 465Ah(V/Ah) | 1045 / 1190kg |
| MO20P | 2000kg | 120mm | - / 980 / 1500mm | 4062mm | 24V / 465Ah(V/Ah) | 1220 / 1365kg |
| MO20 | 2000kg | 120mm | - / 980 / 1500mm | 4008mm | 24V / 465Ah(V/Ah) | 1050 / 1195 / 1225kg |
| MO25 | 2500kg | 120mm | - / 980 / 1500mm | 4153mm | 24V / 620Ah(V/Ah) | 1165 / 1310 / 1340kg |
| MO25 (robot) | 2500kg | 120mm | | 5190 / 5162mm | 24V / 620Ah(V/Ah) | 1221kg |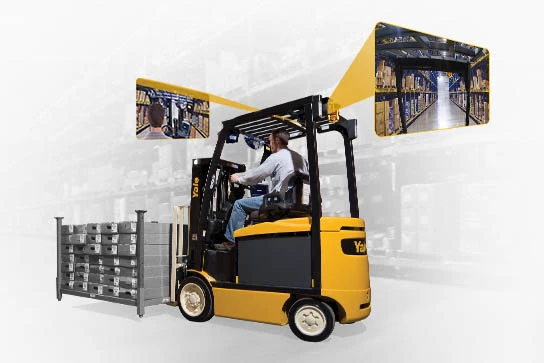 Yale Vision telemetry
Complete fleet visibility and control
Yale Vision provides real-time fleet monitoring for more informed decisions. The solution offers easy-to-use dashboards and analytics to manage cost, optimise productivity and protect assets.
See the difference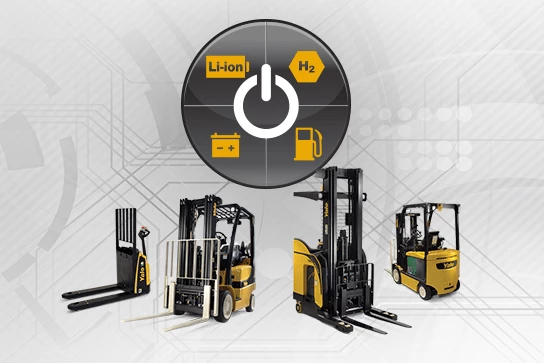 Yale Power Suite
Unlock the True Power of Your Operation
Yale Power Suite has the industry's widest range of power sources from a variety of brands, so you get the best solution available to maximize your operations. Our team has deep industry knowledge about forklift power sources to evaluate your application and recommend the power source that gives you the best return on your investment.
Learn more
Value-added services
Lift trucks are only part of our solution
Our value-added services are designed to help you get the most out of material handling investments.