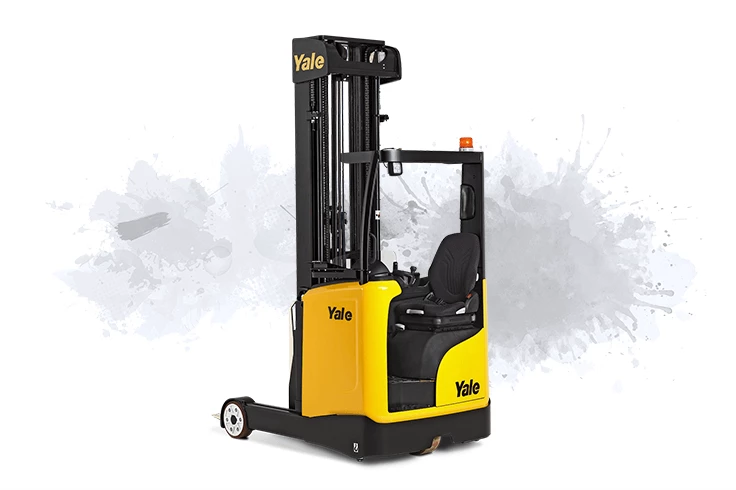 Reach Truck with moving mast
Reach Higher
Models

MR14-16HD

Capacity

1400-1600kg
The next level in reach truck productivity, delivered through innovation, technology and ergonomic design.
Low Cost of Ownership
Robust Mast Design
East of Operation
Practical Operator Compartment
Ergonomic Controls
Superior technology for reduced cycle times and precision
Responsive and precise performance
To move more loads per hour, fast cycle times are essential. That's why we've increased the MR's mast speed to 0.8 metres per second with masts lifting up to 9.5m.
But, power without control is not efficient. From adjustable speed reduction on cornering, auto regenerative braking and creep speed select, the MR series puts your operator in total control.
Focused thinking
For operators, constantly having to adjust their line of sight is time consuming, which is why the MR series models feature high visibility masts and overhead guards, which offer operator protection whilst offering excellent upward and all round visibility, without any compromise to its strength or security.
Comfortably better
The low, wide step, integrated grab handles and an adjustable steering column support easy access. A full suspension adjustable seat with integral lumbar support dramatically reduces whole body vibration; while wide spaced floor pedals provide increased leg room and a more comfortable operating position.
Made to perform
Integrated grab handle on the left hand on the overhead guard post and for the right hand underneath the arm rest.
AccuTouch mini-lever module:
Maximum hydraulic control operator familiarity
Additional function buttons integrated into the adjustable armrest
Build to last
Heavy-duty mast design delivers high residual capacities and stable load handling.
High visibility mast provides outstanding upward and all round visibility.
Touch screen display provides PIN access, height preselect, creep speed selection.
| Model | Load Capacity | Lift Height | AST (wide / long) | Battery Capacity | Weight |
| --- | --- | --- | --- | --- | --- |
| MR14HD | 1400kg | 10063mm | 2718 / 2764mm | 48V / 465-775Ah(V/Ah) | 3112kg |
| MR16HD | 1600kg | 10063mm | 2731 / 2767mm | 48V / 465-775Ah(V/Ah) | 3162kg |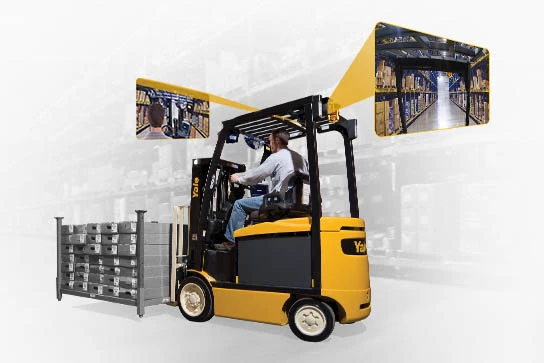 Yale Vision telemetry
Complete fleet visibility and control
Yale Vision provides real-time fleet monitoring for more informed decisions. The solution offers easy-to-use dashboards and analytics to manage cost, optimise productivity and protect assets.
See the difference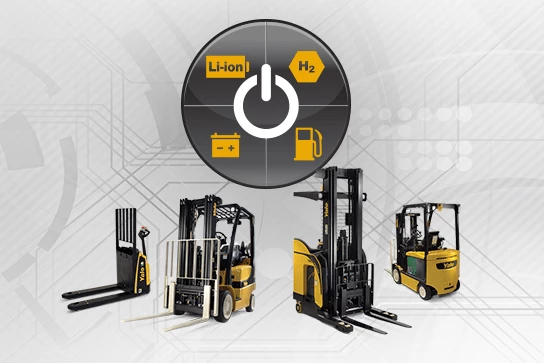 Yale Power Suite
Unlock the True Power of Your Operation
Yale Power Suite has the industry's widest range of power sources from a variety of brands, so you get the best solution available to maximize your operations. Our team has deep industry knowledge about forklift power sources to evaluate your application and recommend the power source that gives you the best return on your investment.
Learn more
Value-added services
Lift trucks are only part of our solution
Our value-added services are designed to help you get the most out of material handling investments.