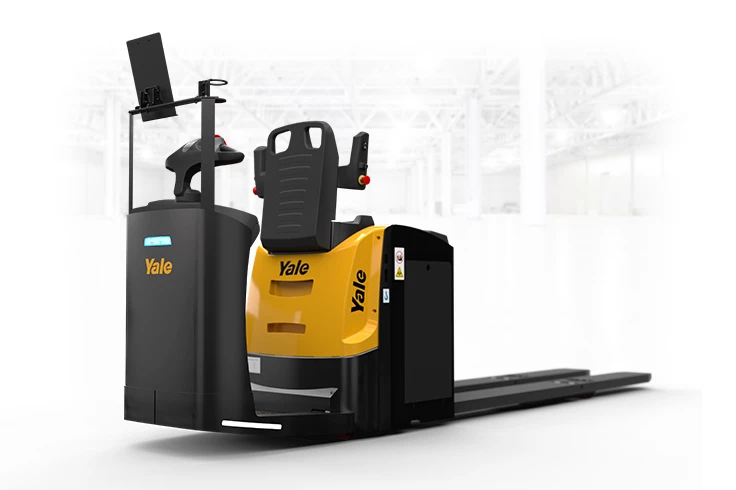 Designed for Efficiency
Models

MO20-30X

Capacity

2000-3000kg
The all-new Yale® Low Level Order Picker is built to be tough, intelligent, dependable and efficient. Designed for horizontal transportation efficiency in medium to high-intensity applications, it excels in confined spaces. Using the extended forks option up to two pallets or three Euro pallets crosswise can be easily transported.
Increased productivity
Reliable performance
Easy to maintain
The Yale MOX Series is simply efficient.
Increased productivity
Increased productivity enhancing speeds in both laden and unladen condition.
Range of battery sizes to suit different application levels.
Quick change lateral battery extraction for lower downtime.
Wide range of driving wheels available for different applications.
Wide range of fork combinations to suit different applications.
Intelligent LiftTM option combines travel and lifting for faster load handling.
Reliable performance
Robust chassis design in line with the Class III range improves protection.
Higher ground clearance of pull rods helps to avoid damage when travelling on ramps.
Bushing design improves wear and tear resistance.
Suspended MDU shock absorption reduces stress on the frame and electronic components.
Dual processors controller for increased reliability.
Easy to maintain
Smooth motor cover for ease of cleanliness and reduced dirt retention.
Powerful traction motor increases performance and productivity.
Battery cover protects from falling objects.
Service intervals of 1000 operating hours.
Easy to replace most exposed parts.
| Model | Load Capacity | Lift Height | Platform Height | AST (wide / long) | Battery Capacity | Weight |
| --- | --- | --- | --- | --- | --- | --- |
| MO20X | 2000kg | 120mm | 1198 / 1288mm | 3071 / 2985mm | 24V / 375Ah(V/Ah) | 807 kgkg |
| MO25X | 2500kg | 120mm | 1198 / 1288mm | 3071 / 2985mm | 24V / 375Ah(V/Ah) | 824 kgkg |
| MO30X | 3000kg | 120mm | 1198 / 1288mm | 3071 / 2985mm | 24V / 375Ah(V/Ah) | 824 kgkg |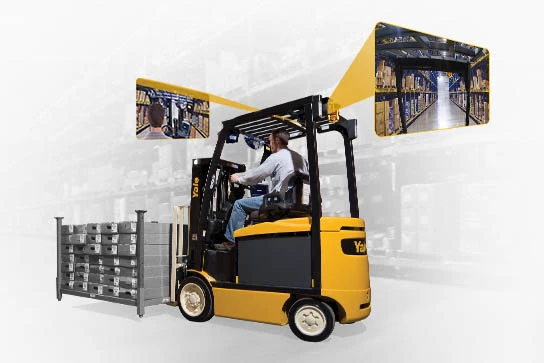 Yale Vision telemetry
Complete fleet visibility and control
Yale Vision provides real-time fleet monitoring for more informed decisions. The solution offers easy-to-use dashboards and analytics to manage cost, optimise productivity and protect assets.
See the difference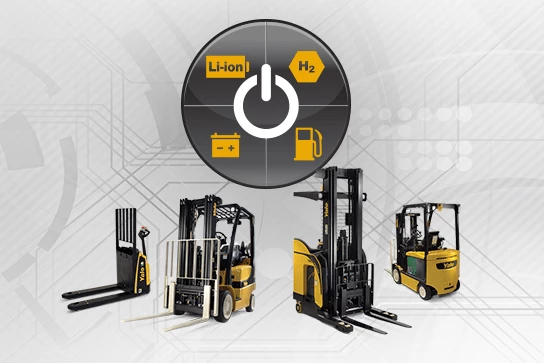 Yale Power Suite
Unlock the True Power of Your Operation
Yale Power Suite has the industry's widest range of power sources from a variety of brands, so you get the best solution available to maximize your operations. Our team has deep industry knowledge about forklift power sources to evaluate your application and recommend the power source that gives you the best return on your investment.
Learn more
Value-added services
Lift trucks are only part of our solution
Our value-added services are designed to help you get the most out of material handling investments.