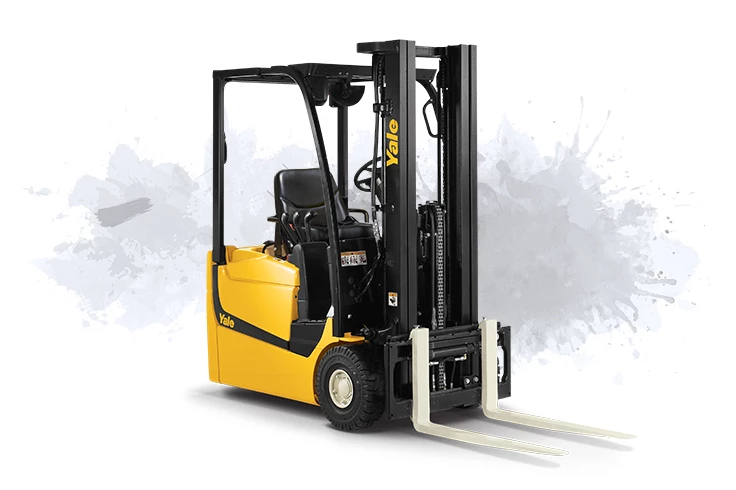 3 Wheel Rear Drive Electric Counterbalanced Forklift Truck
A versatile, highly manoeuvrable rear wheel drive electric truck
Models

ERP025-030VC

Capacity

1250-1500kg
Ergonomically advanced and productive electric fork lift for medium duty applications

High visibility mast
Generous operator cabin floor space
Full adjustable full suspension seat
HiP (High Performance Setting) for improved productivity
VSM (Vehicle System Manager) for monitoring truck functions
The most compact electric counterbalanced forklift truck in its class, designed to manoeuvre in the tightest of spaces, and to move pallets in containers and warehouses in the most efficient manner.
Consectetur deserunt adipisicing ex ut irure labore velit sunt cillum occaecat in.
| Model | Load Capacity | Load Centre | Lift Height | Turning Radius | Battery Capacity | Weight |
| --- | --- | --- | --- | --- | --- | --- |
| ERP025VC | 1300kg | 500mm | 5500mm | 1398mm | 24V / 735-875Ah(V/Ah) | 4560kg |
| ERP030VC | 1500kg | 500mm | 5500mm | 1452mm | 24V / 840-1000Ah(V/Ah) | 4830kg |
Excepteur quis
In in duis.
Elit, exercitation eu in adipisicing mollit velit non consequat, laborum. Enim minim ad reprehenderit occaecat magna amet, ea commodo veniam. Lorem aliqua, esse minim dolor in quis deserunt laborum, voluptate. Ipsum in qui labore ex exercitation irure excepteur veniam, do. Excepteur deserunt ut reprehenderit in consequat, sint minim aute ad. Fugiat eu voluptate labore nulla in ullamco officia tempor qui. Velit cillum reprehenderit incididunt deserunt irure commodo nostrud fugiat et. Id dolore eiusmod incididunt occaecat consectetur adipisicing sint anim esse. Proident, deserunt aliquip in dolore non sit elit, enim consectetur. Minim voluptate ullamco ea esse ut aute dolor laboris do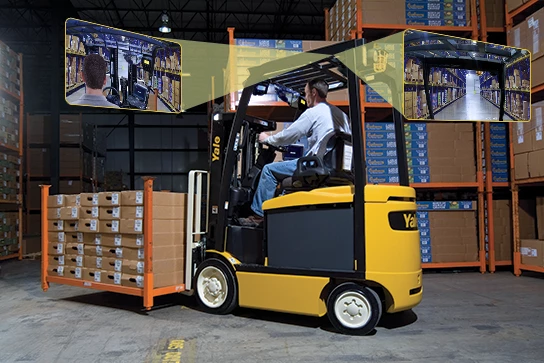 Yale Vision telemetry
Complete fleet visibility and control
Yale Vision provides real-time fleet monitoring for more informed decisions. The solution offers easy-to-use dashboards and analytics to manage cost, optimise productivity and protect assets.
See the difference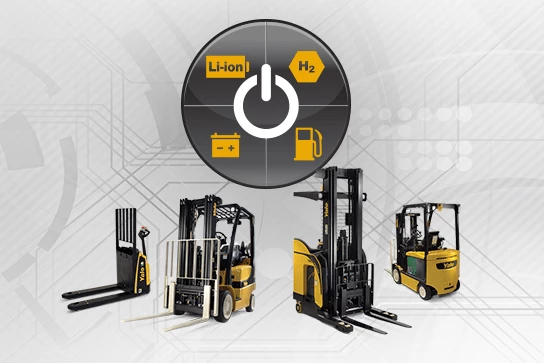 Yale Power Suite
Unlock the True Power of Your Operation
Yale Power Suite has the industry's widest range of power sources from a variety of brands, so you get the best solution available to maximize your operations. Our team has deep industry knowledge about forklift power sources to evaluate your application and recommend the power source that gives you the best return on your investment.
Learn more
Value-added services
Lift trucks are only part of our solution
Our value-added services are designed to help you get the most out of material handling investments.