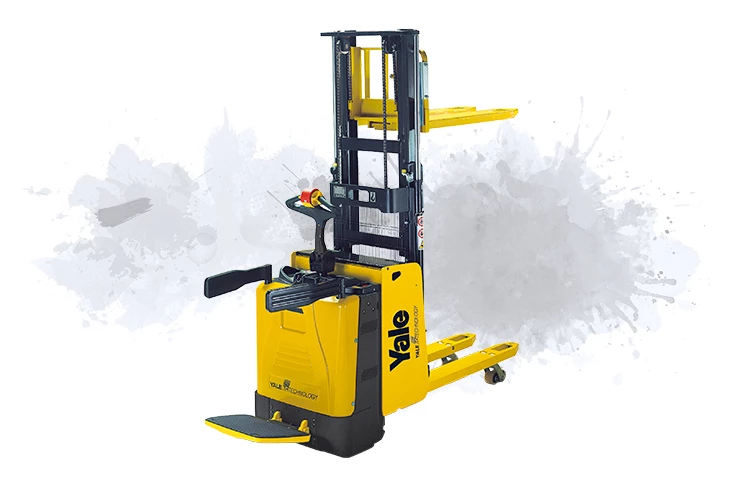 Designed for use over medium/short distances and loading/unloading
Models

MP20XD

Capacity

2000kg
Ride-on platform double stacker for productive horizontal transportation and vehicle loading and offloading.
Large cushioned operator platform
Ergonomic tiller head
Four pre-set performance settings
Fly by wire steering
Low maintenance
The three models in the MPX series have been designed to match intensive, medium and light duty operations.
Large cushioned operator platform
A large cushioned operator platform with non-slip surface allows the operator to determine the most comfortable driving position throughout the shift. The cushioned platform also performs am operator presence switch function, preventing the truck from operating with no operator.
Ergonomic tiller head
Ergonomic tiller head with angled hand grips and responsive low effort 'butterfly' controls reduce stress and fatigue on the operator's wrist, thumb and fingers. Dual lift and lower controls are positioned for left or right hand use.
Four pre-set performance settings
Four pre-set performance levels can be selected to suit the application needs or the operator's preference.
Fly by wire steering
Minimum effort is required to manoeuvre the truck, turning rotation ratio of the tiller arm to the drive wheel is 75: 90 degrees, so the operator can work with less effort and arm movement, reducing operator fatigue and increasing productivity.
Low maintenance
AC-DC MOSFET Combi Electronic Control Technology provides energy efficient performance and low maintenance with 1000 hour service intervals.
| Model | Load Capacity | Lift Height | AST (wide / long) | Battery Capacity | Weight |
| --- | --- | --- | --- | --- | --- |
| MP20XD (stand-on) | 2000 (1000 + 1000)kg | 2100mm | 3213 / 3062mm | 24V / 300Ah(V/Ah) | 1081kg |
| MP20XD Fixed (BOB) (stand-on) | 2000 (1000 + 1000)kg | 2100mm | 3327 / 3176mm | 24V / 300Ah(V/Ah) | 1126kg |
| MP20XD Fixed (BIGA) (stand-on) | 2000 (1000 + 1000)kg | 2100mm | 3288 / 3137mm | 24V / 300Ah(V/Ah) | 1138kg |
| MP20XD (pedestrian) | 2000 (1000 + 1000)kg | 2100mm | 2775 / 2624mm | 24V / 300Ah(V/Ah) | 1081kg |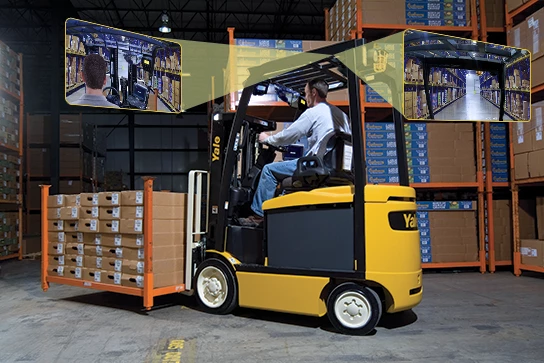 Yale Vision telemetry
Complete fleet visibility and control
Yale Vision provides real-time fleet monitoring for more informed decisions. The solution offers easy-to-use dashboards and analytics to manage cost, optimise productivity and protect assets.
See the difference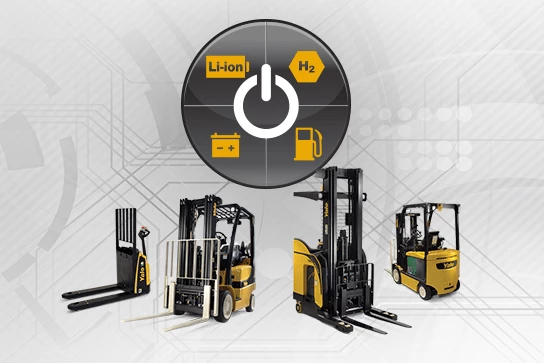 Yale Power Suite
Unlock the True Power of Your Operation
Yale Power Suite has the industry's widest range of power sources from a variety of brands, so you get the best solution available to maximize your operations. Our team has deep industry knowledge about forklift power sources to evaluate your application and recommend the power source that gives you the best return on your investment.
Learn more
Value-added services
Lift trucks are only part of our solution
Our value-added services are designed to help you get the most out of material handling investments.