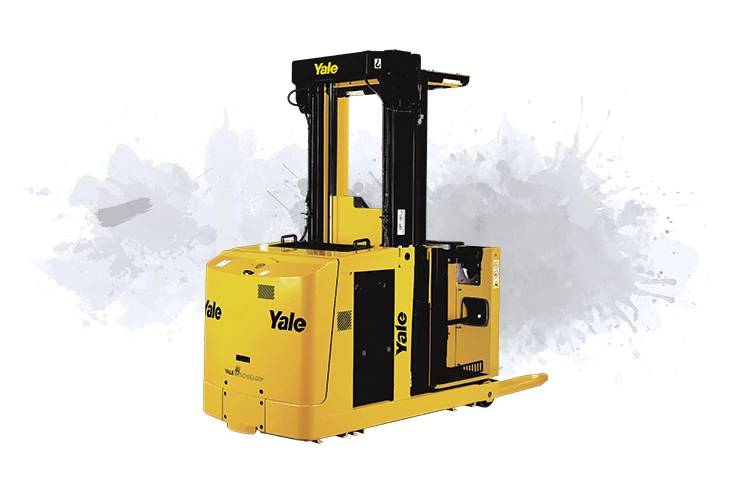 Medium and High Lift Order Picker
The solution for efficient second and third level order picking
Models

MO10E, MO10, MO10S

Capacity

1000kg
Designed for picking up to 4.8m, an ideal solution in warehouses where picking individual items is the primary focus.
Operator comfort
Four performance settings
Energy efficient
High visibility mast
Includes fixed fork, fixed cabin, supplementary lift and walk-on-platform or cage models, providing a precise application solution in warehouses.
Operator comfort
The large suspended platform with personnel present sensor covers the complete cabin area, this allows the operator to locate the most comfortable operating position throughout the shift. The cushioned platform absorbs vibration and the low step height helps to reduce operator fatigue.

The truck controls are positioned so that the operator walk through area is maximised for optimised picking from either side of the aisle
Four performance settings
The four performance settings allow the truck to be configured to suit operator and application requirements. In pedestrian mode the 'creep speed' function allows the operator to walk alongside the truck to the next picking location. Whilst the AC drive motor delivers smooth progressive acceleration, travel speed and braking.
Less operator fatigue
The coasting and fork lift/lower function buttons located on both sides of the truck allow the operator to walk alongside the truck and lift/lower the forks without being on board helping to reduce operator fatigue and increase productivity. The operator cabin can travel horizontally and vertically simultaneously to reduce the time taken to reach the next pick location on machines operating in guided aisles.
Energy efficient
The MOSFET control provides proportional handling for lifting/lowering of the cab and supplementary lift. Hose break valves prevent lowering in the event of a line break when a manual lowering valve allows emergency cab lowering.
High visibility mast
The panoramic designed mast provides excellent visibility, a slack chain detector prevents further lowering if an obstacle is encountered. Lowering speed is automatically reduced as the cab nears the floor. The MO10/MO10S have two mast options, three stage on the MO10S and one stage on the MO10E.
| Model | Load Capacity | Lift Height | Platform Height | AST (wide / long) | Battery Capacity | Weight |
| --- | --- | --- | --- | --- | --- | --- |
| MO10S | 1000kg | 8895mm | 9145mm | 1400 / 1400mm | 48V / 560Ah(V/Ah) | 4065kg |
| MO10E AC 48 SL | 1000kg | 4627mm | 4807mm | 1400 / 1150mm | 24V / 560Ah(V/Ah) | 2665kg |
| MO10E AC 17 WP | 1000kg | 1510mm | 1690mm | 1196mm | 24V / 560Ah(V/Ah) | 2000kg |
| MO10E AC 0.7 FC | 1000kg | 690mm | -mm | 1400 / 1000mm | 24V / 560Ah(V/Ah) | 1550kg |
| MO10E AC 12 SL | 1000kg | 1010mm | 1190mm | 1400 / 1000mm | 24V / 560Ah(V/Ah) | 1700kg |
| MO10E AC 15 FC | 1000kg | 1410mm | -mm | 1400 / 1000mm | 24V / 560Ah(V/Ah) | 1750kg |
| MO10E AC 17 SL | 1000kg | 1510mm | 1690mm | 1400 / 1000mm | 24V / 560Ah(V/Ah) | 1800kg |
| MO10E AC 12 | 1000kg | 1010mm | 1190mm | 1400 / 1000mm | 24V / 560Ah(V/Ah) | 1600kg |
| MO10 | 1000kg | 4670mm | 4920mm | 1400 / 1200mm | 48V / 310Ah(V/Ah) | 2890kg |
| MO10E AC 48 WP | 1000kg | 4627mm | 4807mm | 1196mm | 24V / 560Ah(V/Ah) | 2865kg |
In mollit
Additional Content
Ea ut exercitation sint nulla non aute sunt esse culpa.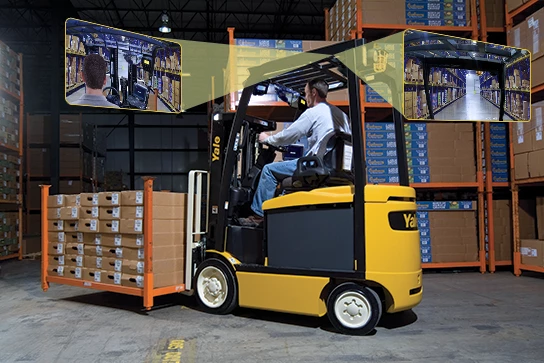 Yale Vision telemetry
Complete fleet visibility and control
Yale Vision provides real-time fleet monitoring for more informed decisions. The solution offers easy-to-use dashboards and analytics to manage cost, optimise productivity and protect assets.
See the difference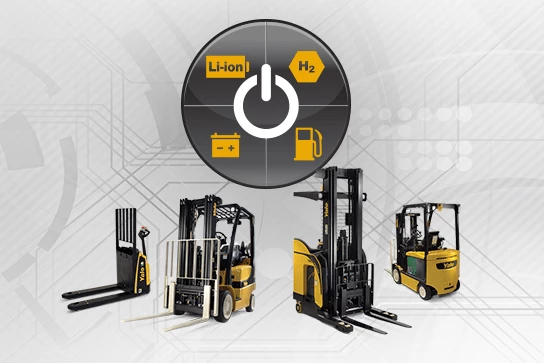 Yale Power Suite
Unlock the True Power of Your Operation
Yale Power Suite has the industry's widest range of power sources from a variety of brands, so you get the best solution available to maximize your operations. Our team has deep industry knowledge about forklift power sources to evaluate your application and recommend the power source that gives you the best return on your investment.
Learn more
Value-added services
Lift trucks are only part of our solution
Our value-added services are designed to help you get the most out of material handling investments.