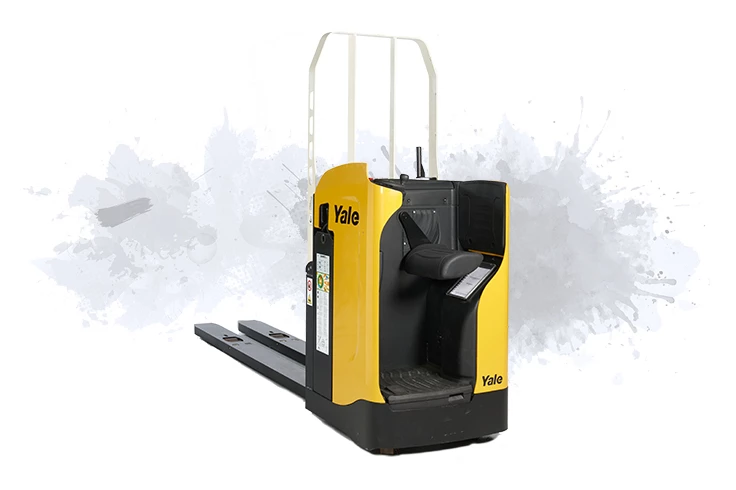 Rider Low Lift Pallet Truck
Transfer of goods over a range of distances for fast cycle times.
Models

MP20-25T

Capacity

2000-2500kg
The sit/lean/stand ride-on pallet truck for more productive transportation
Variable seat position for seated, leaned or standing operation
MOSFET Control
Adjustable fly-by-wire steering
AC Technology
Tandem load wheels allow a wide range of loads to be handled
The MPT series narrow chassis width enables the operator to position, load and unload pallets in the most confined spaces and can even turn around in the back of a truck or container.
Ergonomically designed tiller
A contoured polyurethane fully vertical adjustable cushion seat permits seated, leaning and standing operation/support for the operator to relieve fatigue over extended travel runs/shift times.
MOSFET Control
The new generation MOSFET high frequency COMBI controller is to regulate both traction and pump operation. Automatic speed reduction when cornering is activated via the controller and regenerative braking as well as anti-rollback start up on an incline provide additional energy efficiency.
Adjustable fly-by-wire steering
The electronic fly-by-wire steering requires minimum effort and allows rapid manoeuvring. The large dimensioned, low effort butterfly button controls direction of travel and speed as well as opening and closing the electromagnetic brake.
Long service intervals
The AC motor delivers fast travel speeds in the laden/unladen condition, high start-up torque and acceleration as well as efficient running. The us of AC motor technology eliminates forward and reverse contactors.
Energy efficient
The controller can be adjusted to forward and reverse travel speeds, reverse current braking, release braking, lift and lowering speeds and deceleration braking. The operator and application performance can be matched to ensure maximum productivity.
| Model | Load Capacity | Lift Height | AST (wide / long) | Battery Capacity | Weight |
| --- | --- | --- | --- | --- | --- |
| MP20T | 2000kg | 120mm | 2554 / 2465mm | 24V / 465Ah(V/Ah) | 1010kg |
| MP25T | 2500kg | 120mm | 2554 / 2465mm | 24V / 465Ah(V/Ah) | 1010kg |
Excepteur quis
In in duis.
Elit, exercitation eu in adipisicing mollit velit non consequat, laborum. Enim minim ad reprehenderit occaecat magna amet, ea commodo veniam. Lorem aliqua, esse minim dolor in quis deserunt laborum, voluptate. Ipsum in qui labore ex exercitation irure excepteur veniam, do. Excepteur deserunt ut reprehenderit in consequat, sint minim aute ad. Fugiat eu voluptate labore nulla in ullamco officia tempor qui. Velit cillum reprehenderit incididunt deserunt irure commodo nostrud fugiat et. Id dolore eiusmod incididunt occaecat consectetur adipisicing sint anim esse. Proident, deserunt aliquip in dolore non sit elit, enim consectetur. Minim voluptate ullamco ea esse ut aute dolor laboris do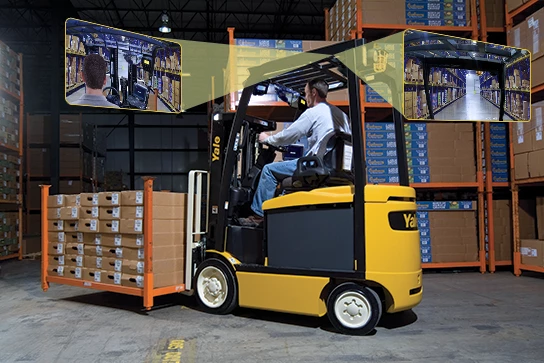 Yale Vision telemetry
Complete fleet visibility and control
Yale Vision provides real-time fleet monitoring for more informed decisions. The solution offers easy-to-use dashboards and analytics to manage cost, optimise productivity and protect assets.
See the difference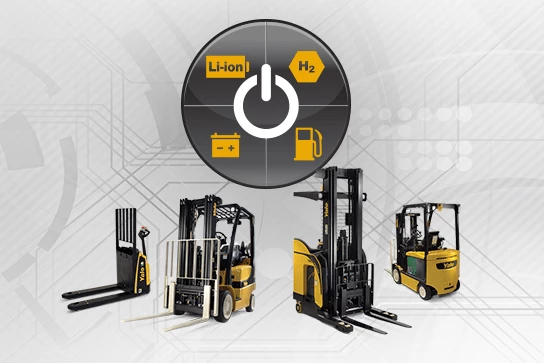 Yale Power Suite
Unlock the True Power of Your Operation
Yale Power Suite has the industry's widest range of power sources from a variety of brands, so you get the best solution available to maximize your operations. Our team has deep industry knowledge about forklift power sources to evaluate your application and recommend the power source that gives you the best return on your investment.
Learn more
Value-added services
Lift trucks are only part of our solution
Our value-added services are designed to help you get the most out of material handling investments.