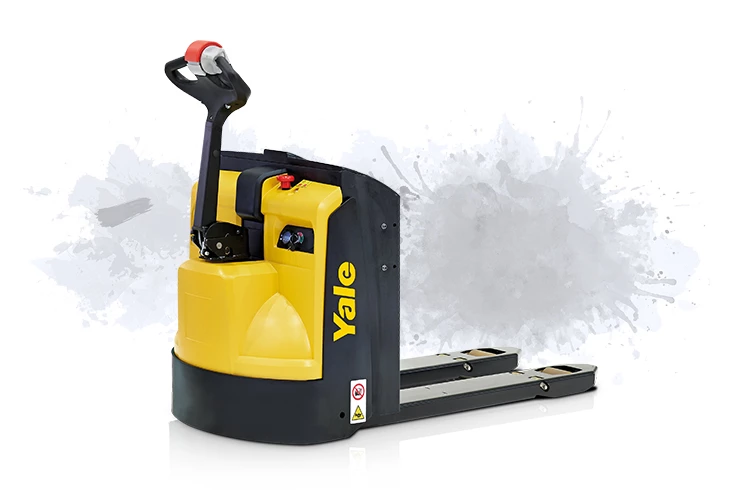 Walkie Low Lift Pallet Truck
Designed to help you maximise the productivity of your operation
Models

MP16-22

Capacity

1600-2200kg
Smart, swift and dependable low lift pallet trucks with a proven track record in confined and congested areas
Ergonomic tiller
MOSFET Control
Heavy duty forks and frame
Yale Smart Lift™
Less downtime
The MP Series pedestrian low lift pallet trucks combine the latest in state-of-the-art technology and ergonomic design.
Ergonomic tiller
The forklift industry's largest tiller arm run zone is ideal for a wide variety od applications. Ergonomically designed for minimum wrist movement effort, the mid-mounted control tiller arm reduces operator fatigue.
MOSFET Control
The MOSFET high frequency controller is used to regulate traction and pump operation. Energy efficient, smooth progressive control is available at all times.
Heavy duty forks and frame
The heavy duty, formed, boxed-in, steel forks are fabricated for strength and robustness. An integrated fork torsion box, heavy duty torsion bar and linkage all work together to reduce torsional twisting and load sway.
Yale Smart Lift™
Exclusive Yale Smart Lift™ enables the operator to lift loads and start transporting the pallet before it's at full lift.
Less downtime
CAN bus Communications, Hall Effect Sensors, Proximity Switches and Transistor Controller are incorporated into the design, reducing the number of wires, connectors switch and contactors.
| Model | Load Capacity | Lift Height | AST (wide / long) | Battery Capacity | Weight |
| --- | --- | --- | --- | --- | --- |
| MP16 | 1600kg | 130mm | 1718 / 1918mm | 24V / 150-375Ah | Li-ion 24V / 50-100Ah(V/Ah) | 545kg |
| MP18 | 1800kg | 130mm | 1718 / 1918mm | 24V / 150-375Ah | Li-ion 24V / 50-100Ah(V/Ah) | 545kg |
| MP20 | 2000kg | 130mm | 1718 / 1918mm | 24V / 150-375Ah | Li-ion 24V / 50-100Ah(V/Ah) | 632kg |
| MP22 | 2200kg | 130mm | 1780 / 1980mm | 24V / 150-375Ah (V/Ah) | 632kg |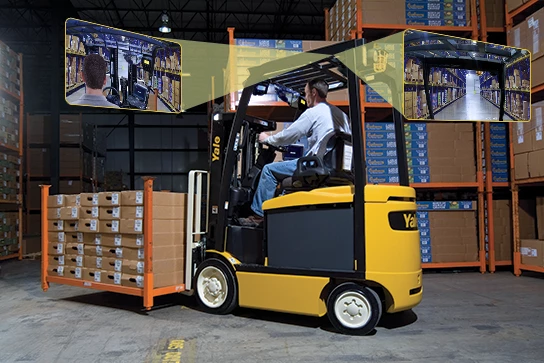 Yale Vision telemetry
Complete fleet visibility and control
Yale Vision provides real-time fleet monitoring for more informed decisions. The solution offers easy-to-use dashboards and analytics to manage cost, optimise productivity and protect assets.
See the difference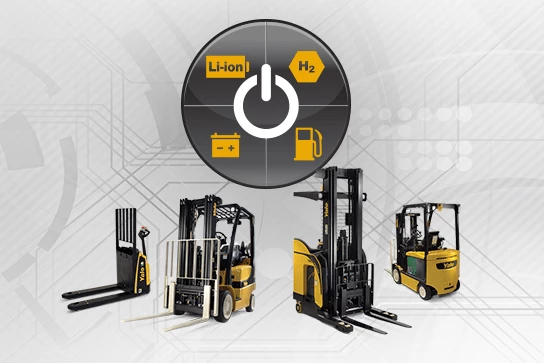 Yale Power Suite
Unlock the True Power of Your Operation
Yale Power Suite has the industry's widest range of power sources from a variety of brands, so you get the best solution available to maximize your operations. Our team has deep industry knowledge about forklift power sources to evaluate your application and recommend the power source that gives you the best return on your investment.
Learn more
Value-added services
Lift trucks are only part of our solution
Our value-added services are designed to help you get the most out of material handling investments.