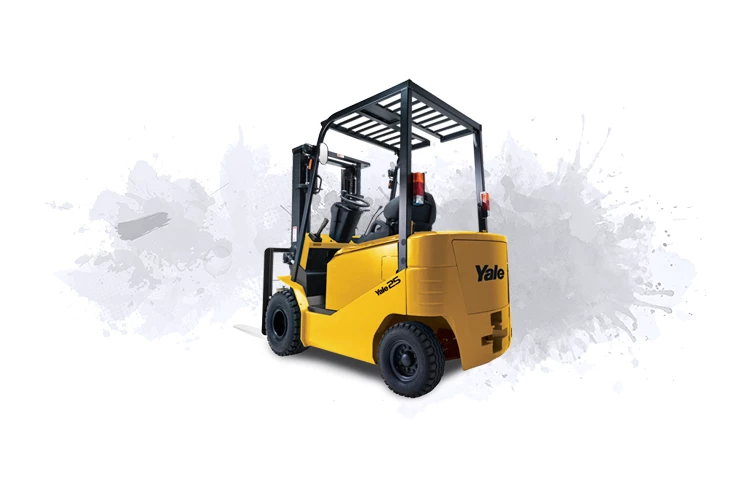 4 Wheel Electric Forklift Truck Pneumatic Tyre
Power, increased battery life and performance for demanding applications
Models

FB15-35RZ

Capacity

1500-3500kg
The FB15-35RZ counterbalanced lift truck combines the power, clean performance and battery life modern operations require, all with advanced technology to keep business running smoothly, shift after shift.
Powerful performance
Ergonomic advantages
Modern electric lift truck designed to meet the demands of today's operations
Powerful performance
The FB-RZ counterbalanced lift truck series is packed with electric power and productivity enhancing features your operation needs to meet ambitious performance targets.
AC controlled traction and hoist / steer motors provide rigorous performance to meet material handling needs
Regenerative braking charges battery during brake cycles to extend battery life
Adjustable performance modes to deliver right mix of energy efficiency and productivity to optimize operating cost
Battery life extends from up to 8.5 hours to up to 9.5 hours in Eco mode
Automatic speed reduction based on load and steering angle
Ergonomic advantages
In high-throughput logistics operations, lift truck operators must perform at their peak, all shift long. The FB-RZ series delivers ergonomic advantages to help maximize labor efficiency.
Operator compartment offers easy access, cushioned seat and space for operator comfort
Asynchronous and power assist steering ensures alignment between rotation of steering wheel and tires, enabling wheel to always return to same center position
Operator presence system will disengage truck function if operator leaves seat
Wide inner mast clearance optimizes mast visiblity for greater operator efficiency
Carriage light eminates from just above forks to illuminate workspace when operating at height
Blue pedestrian awareness light provides an additional alert to pedestrian and mobile equipment operators that forklifts are nearby
| Model | Load Capacity | Load Centre | Lift Height | Turning Radius | Battery Capacity |
| --- | --- | --- | --- | --- | --- |
| FB15RZ | 1500kg | 500mm | 6025mm | 1845mm | 48V / 390-525Ah(V/Ah) |
| FB18RZ | 1800kg | 500mm | 6025mm | 1875mm | 48V / 390-525Ah(V/Ah) |
| FB20RZ | 2000kg | 500mm | 6035mm | 1990mm | 48V / 440-700Ah(V/Ah) |
| FB20SRZ | 2000kg | 500mm | 6030mm | 1910mm | 48V / 390-525Ah(V/Ah) |
| FB25RZ | 2500kg | 500mm | 6035mm | 2035mm | 48V / 565-700Ah(V/Ah) |
| FB30RZ | 3000kg | 500mm | 6025mm | 2190mm | 48V / 440-600Ah(V/Ah) |
| FB35SRZ | 3500kg | 500mm | 6030mm | 2255mm | 48V / 440-600Ah(V/Ah) |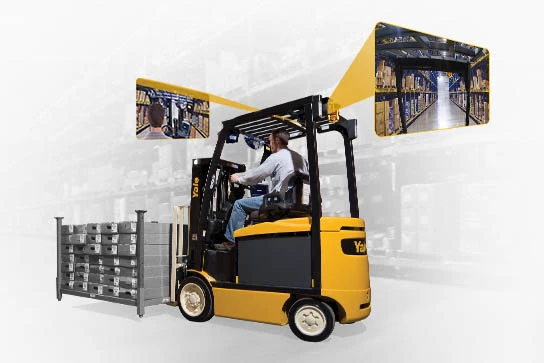 Yale Vision telemetry
Complete fleet visibility and control
Yale Vision provides real-time fleet monitoring for more informed decisions. The solution offers easy-to-use dashboards and analytics to manage cost, optimise productivity and protect assets.
See the difference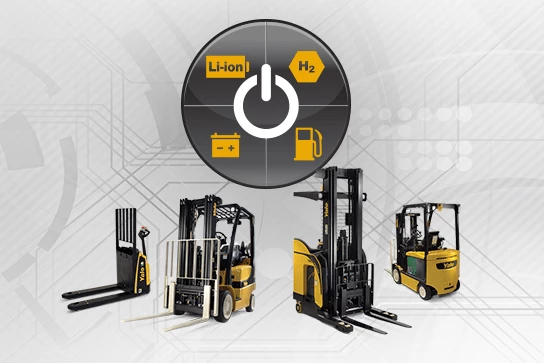 Yale Power Suite
Unlock the True Power of Your Operation
Yale Power Suite has the industry's widest range of power sources from a variety of brands, so you get the best solution available to maximize your operations. Our team has deep industry knowledge about forklift power sources to evaluate your application and recommend the power source that gives you the best return on your investment.
Learn more
Value-added services
Lift trucks are only part of our solution
Our value-added services are designed to help you get the most out of material handling investments.