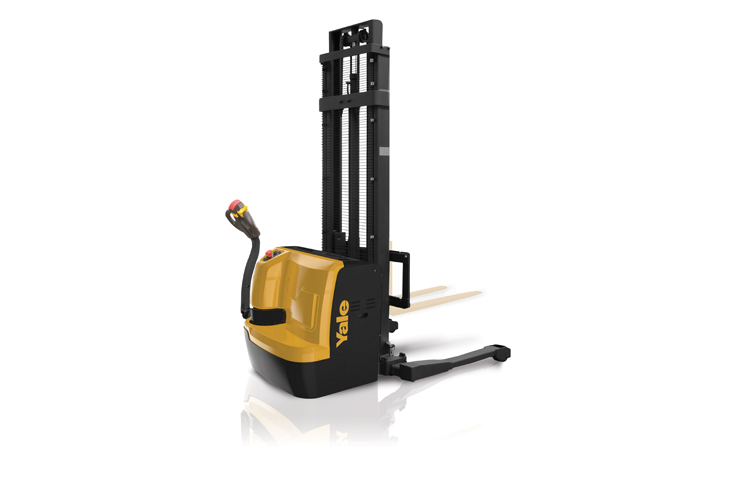 Platform High Lift Stacker
Efficient pallet handling performance packed with essential features
Models

MSL15XUX

Capacity

1500kglbs
The Yale MSL15XUX combines both features and reliable performance. This low-maintenance truck can help increase productivity and reduce operational costs.
Engineered for productivity
Efficient operation
Stable and durable performance when you need it most
Engineered for productivity
Packed with essential and effective features to help you run your operation effectively, the MSL15XUX comes with standard inclusions:
Maintenance free AC motors
Multi-function display with BDI and hour meter
Auto deceleration function makes operation more productive
Variable speed control
Efficient operation
Efficiency on the day is what matters for many lift truck operators, and this also extends to ease of serviceability. So the MSL15XUX meets this with some of the following standard features that include:
Low voltage protection setting prolongs battery life time
CANbus technology reduces wiring complexity and increases reliability
The simple electronic components makes troubleshooting and servicing more efficient
Hall-effect sensors reduce wear and increase the component life
Excepteur quis
In in duis.
Elit, exercitation eu in adipisicing mollit velit non consequat, laborum. Enim minim ad reprehenderit occaecat magna amet, ea commodo veniam. Lorem aliqua, esse minim dolor in quis deserunt laborum, voluptate. Ipsum in qui labore ex exercitation irure excepteur veniam, do. Excepteur deserunt ut reprehenderit in consequat, sint minim aute ad. Fugiat eu voluptate labore nulla in ullamco officia tempor qui. Velit cillum reprehenderit incididunt deserunt irure commodo nostrud fugiat et. Id dolore eiusmod incididunt occaecat consectetur adipisicing sint anim esse. Proident, deserunt aliquip in dolore non sit elit, enim consectetur. Minim voluptate ullamco ea esse ut aute dolor laboris do