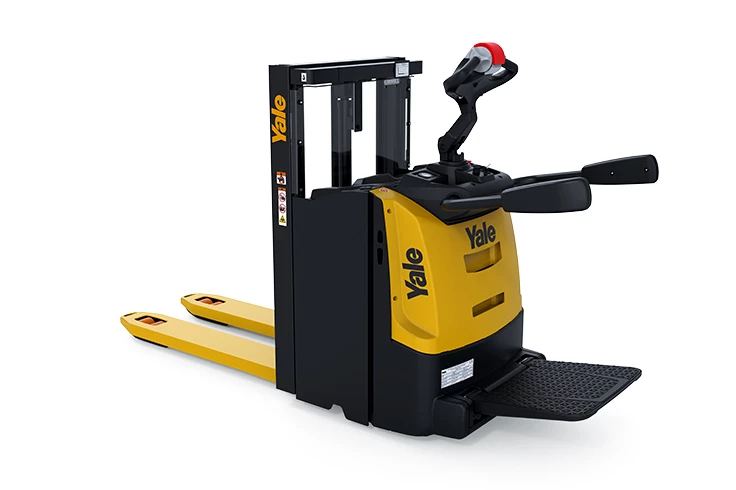 Platform double stacker
Models

MS20XD

Capacity

1000-2500kg
Dependable and highly efficient, the new platform double stacker is ideal for transportation and storage of palletised loads.
Three operator compartments to suit different applications
Compact chassis for excellent manoeuvrability
Ergonomically designed to suit different operator skills
Controlled, reliable and comfortable
Simplified diagnostics and energy efficient – Li-ion ready
Robust design and compact
The MS20XD is ideal for logistics and food retail distribution operations and is well suited for handling open sided pallets.
Three operator compartments
The three different operator compartments make the MS20XD well suited for a wide range of different applications; foldable platform, fixed platform with side protection and a fixed platform with rear protection, whilst the two stage mast provides excellent visibility of the fork tips and loads.
Chassis design
The new chassis design provides easy access and ensure optimal load handling and manoeuvrability. Progressive speed control for lifting and lowering speeds comes as standard and the new steering system enhances operator performance.
Ergonomically designed
The operator compartment has been ergonomically designed and is comfortable and easy to work in. Adjustable scooter control is standard on the fixed platform option. Fixed tiller head or optional adjustable tiller head is available on the foldable platform option. Different drive modes to suit different operator skills provide additional confidence when operating the truck.
Suspended Motor Drive
To avoid damage and downtime the truck comes with a suspended motor drive to maximise traction control and higher suspension performance is ideal for entering and exiting lorries. The suspended platform reduces vibrations and shocks to the operator.
Accessibility
The easy to reach diagnostic port on the dashboard means that there is no need to remove the motor cover to connect a laptop to access to the CANbus. Warning lights on the dashboard alert the operator of any issues. Both lead acid and Lithium-ion ready depending on application requirements makes the truck to suit a wide variety of uses.
| Model | Load Capacity | Load Centre | Lift Height | Platform Height | Turning Radius | Battery Capacity | Overall Width | Weight |
| --- | --- | --- | --- | --- | --- | --- | --- | --- |
| MS20XD platform with side protection | 2000kg | 600mm | 1574mm | 4.8mm | 2341mm | 24V / 375Ah(V/Ah) | 750mm | 1140kg |
| MS20XD | 2000kg | 600mm | 1574mm | 4.8mm | 2813mm | 24V / 250AH(V/Ah) | 750mm | 1000kg |
| MS20XD platform with rear protection | 2000kg | 600mm | 1574mm | 4.8mm | 2442mm | 24V / 375Ah(V/Ah) | 750mm | 1125kg |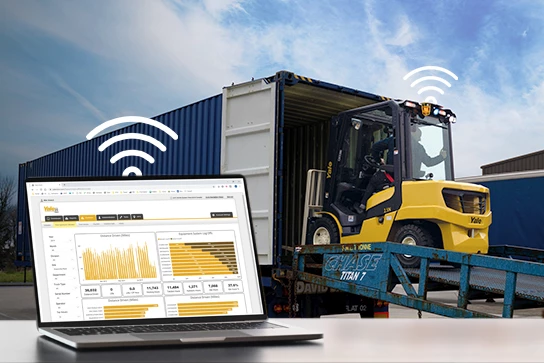 Yale Vision telemetry
Complete fleet visibility and control
Yale Vision provides real-time fleet monitoring for more informed decisions. The solution offers easy-to-use dashboards and analytics to manage cost, optimise productivity and protect assets.
See the difference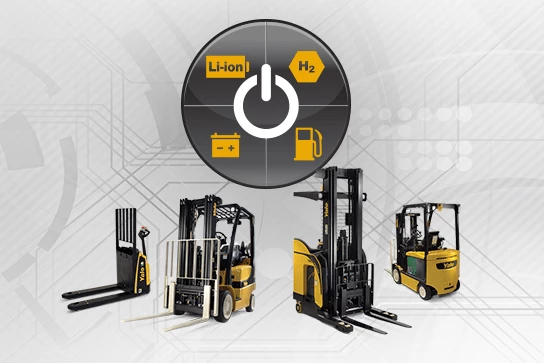 Yale Power Suite
Unlock the True Power of Your Operation
Yale Power Suite has the industry's widest range of power sources from a variety of brands, so you get the best solution available to maximize your operations. Our team has deep industry knowledge about forklift power sources to evaluate your application and recommend the power source that gives you the best return on your investment.
Learn more