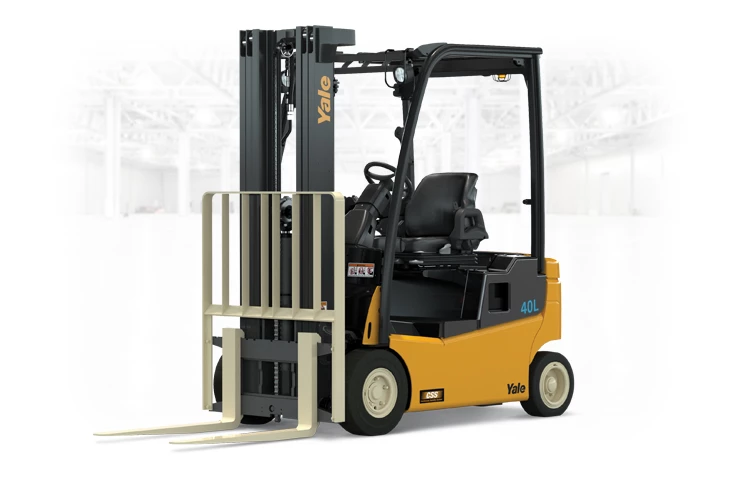 4-Wheel Electric Counterbalanced
Fully integrated lithium-ion forklift for indoor applications
The ERP040VFL is engineered from the ground up around a fully integrated lithium-ion battery pack, helping free space in the operator compartment and provide the full advantage of lithium-ion power, including no emissions, no battery maintenance, full power until depletion and fast charging.

Lithium-ion advantages
Operator-centric ergonomics
Optimized for performance
Energy efficient
Space-saving lithium-ion battery propels productivity and ergonomics
Lithium-ion advantages
The Yale ERP040VFL brings all the benefits of lithium-ion power to a counterbalanced truck, including:
Zero battery maintenance requirements
Consistent power delivery
Long battery life
Full charge in less than one hour
FDA compliant, with no emissions in operation and no gassing during the charging process
Operator-centric ergonomics
The strategic design of the integrated lithium-ion battery helps free space in the operator compartment, maximizing comfort and convenience to help propel productivity.
Designed to provide easy access to the operator compartment
Open cab design maximizes seated comfort and convenience
Ample floor space provides freedom to position feet during operation
Optimized for performance
Load capacity and truck weight have been optimized to enhance drive quality when cornering or braking and to help improve truck handling when manipulating a raised load
Repositioned center of gravity enhances drive quality when cornering
Energy efficient
Dual voltage 48V, 420Ah (20.1kWh) battery
Fully charges in ~45 minutes or less
Retains full suite of low state of charge safety features
Battery warranty - 7 years /12,000 hr.
| Model | Load Capacity | Load Centre | Lift Height | Turning Radius | Battery Capacity | Weight |
| --- | --- | --- | --- | --- | --- | --- |
| ERP040VFL | 1814kg | 610mm | 3032mm | 1656mm | 48V / 720Ah(V/Ah) | 3435kg |
Support throughout the lift truck life cycle
Knowledgeable, reliable dealers make all the difference
When it comes to collaborating with a lift truck dealer, you can't settle – you need dealers wholly focused on your success. When you purchase equipment or technology solutions from Yale Lift Truck Technologies, you gain access to our independent dealer network. "Independent" means our dealers are not constrained by factory ownership or corporate red tape.
Our dealers are entirely focused on fulfilling your needs
A seamless experience, from order to factory to ongoing support
Effective recommendations and responsive support, from parts, maintenance and
emergency services to fleet management, rental trucks and operator training.
Expertise and guidance on special features and allied products and services for your
warehouse, like racking, guarding and safety equipment.
Assistance with financing options.

The GSA creates a centralized location for the federal government, offering products, services, and facilities needed for federal agencies to serve the public. As a GSA certified company, Yale supports the GSA's mission to provide innovative solutions for federal agencies with cost-effective and high-quality products. You can also find more information on the General Services Administration at www.gsaadvantage.gov
Right Truck, Right Now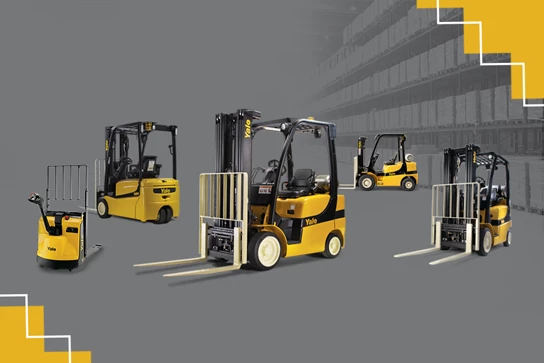 This model is in-stock now
Time is of the essence when you need a new lift truck, so our dealers keep essential Yale® models like this on-site, ready right now.
Learn more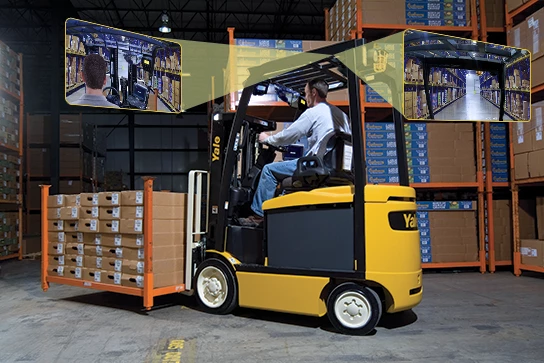 Yale Vision telemetry
Complete fleet visibility and control
Yale Vision provides real-time fleet monitoring for more informed decisions. The solution offers easy-to-use dashboards and analytics to manage cost, optimise productivity and protect assets.
See the difference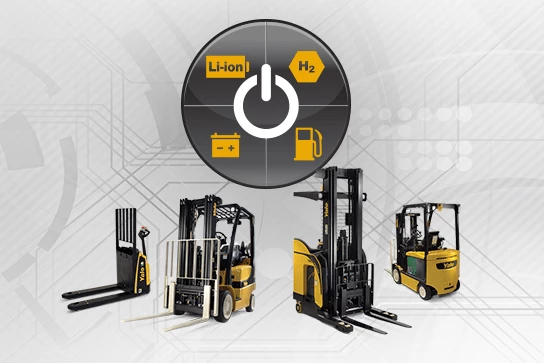 Yale Power Suite
Unlock the True Power of Your Operation
Yale Power Suite has the industry's widest range of power sources from a variety of brands, so you get the best solution available to maximize your operations. Our team has deep industry knowledge about forklift power sources to evaluate your application and recommend the power source that gives you the best return on your investment.
Learn more
Value-added services
Lift trucks are only part of our solution
Our value-added services are designed to help you get the most out of material handling investments.