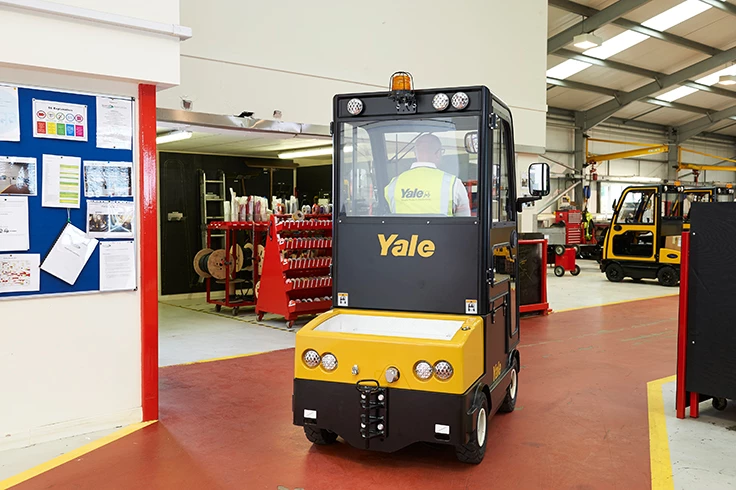 A highly competitive solution for manufacturing
Models

MT70-80

Capacity

7000-8000kg
Comfortable, robust seated tow tractors, designed for use in a wide range of manufacturing and warehouse applications, particularly line-feed operations.
Low cost of ownership
CAN bus communications
Adjustable travel speeds
Robust and reliable
AC motor
Comfortable, robust seated tow tractors, designed for use in a wide range of manufacturing and warehouse applications, particularly line-feed operations.
Low cost of ownership
Advanced control features, such as easy diagnostics via a hand held controller that allows the truck to be tailored to the needs of the application.
CAN bus communications
Reduced wiring complexity is a result of the CAN bus communication system which also provides easy access to components and delivers improved reliability.
Adjustable travel speeds
Acceleration and travel speeds can be adjusted to the particular needs of the application via the console by a service engineer. Dynamic speed sensing prevents over-speeding whilst the external inching control assists the driver with trailer hitching.
Robust and reliable
Solid frame construction and reliable components ensure long-term reliability and durability. The trucks electronics including the AC traction motor, sealed combi-controller, sealed electrical connectors and Hall effect sensors and switches are all protected from damage.
AC motor
The powerful high thermal capacity AC drive motor delivers high performance acceleration, braking and travel speed – ideal for stop and go operations.
| Model | Load Capacity | Turning Radius | Battery Capacity | Overall Width | Weight |
| --- | --- | --- | --- | --- | --- |
| MT80 | 7000kg | 1089mm | 48V / 240-375Ah(V/Ah) | 1000mm | 1280kg |
| MT70 | 8000kg | 1576mm | 48V / 240-375Ah(V/Ah) | 1000mm | 1252kg |
Proident, minim commodo in aute ea sed.
Duis voluptate nostrud in ut amet, proident, in nisi sint. Do aute nisi nulla in occaecat et tempor commodo excepteur. Eiusmod dolor do sed duis anim ut tempor deserunt fugiat. Reprehenderit aliquip sunt consequat, duis ut cupidatat sint dolor ipsum. Ullamco proident, dolore magna fugiat veniam, sint voluptate nisi dolor
Sit amet, irure.
Sit do ad in ex proident, mollit cillum labore fugiat. Reprehenderit in do in sed velit pariatur, est anim nisi. Est ut proident, esse id ipsum ullamco ut aliquip irure. Laborum, in in sint labore ullamco sunt deserunt dolor commodo. Eu irure dolore duis amet, elit, sint nisi non ea
Non in eu.
Dolore tempor sed anim lorem magna nulla elit, nostrud officia. Est in cillum magna ut dolor elit, ad quis mollit. Velit nisi aliquip adipisicing excepteur ex occaecat labore veniam, in. Aute commodo proident, occaecat sit fugiat exercitation est amet, sed. Irure eiusmod enim occaecat in sed in nisi id fugiat
Nisi ullamco
Nisi eiusmod nulla.
Labore sunt aute pariatur, quis sit aliquip laboris occaecat aliqua. Exercitation minim qui quis nulla sed ea proident, ut tempor. Consectetur et sunt ut enim elit, magna cillum pariatur, proident. Magna aute velit lorem quis cillum ex adipisicing officia ut. Reprehenderit est dolor laborum, fugiat ad eiusmod voluptate ut aute. Veniam, in mollit sed anim quis laborum, irure ut nostrud. Fugiat ut pariatur, velit nisi nostrud lorem sint dolore aute. Adipisicing fugiat do cillum dolor duis culpa cupidatat magna nulla. Id laboris nisi aliqua, in voluptate non in ut ut. Duis consectetur non aute sint labore laborum, in incididunt enim
In mollit
Additional Content
Ea ut exercitation sint nulla non aute sunt esse culpa.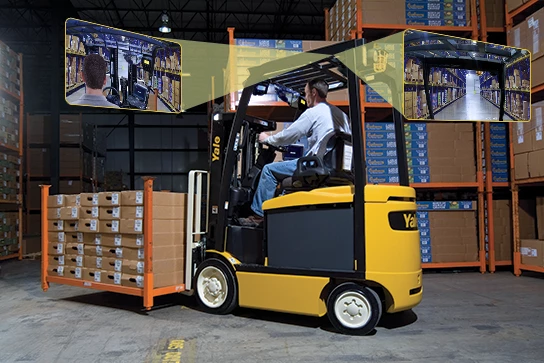 Yale Vision telemetry
Complete fleet visibility and control
Yale Vision provides real-time fleet monitoring for more informed decisions. The solution offers easy-to-use dashboards and analytics to manage cost, optimise productivity and protect assets.
See the difference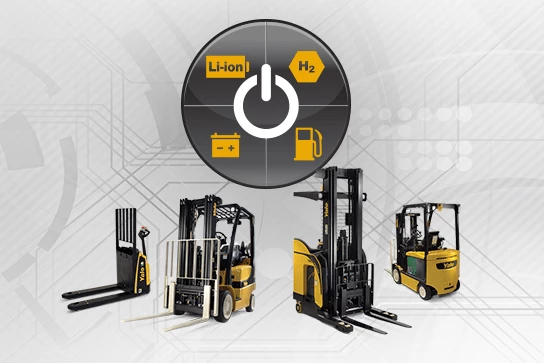 Yale Power Suite
Unlock the True Power of Your Operation
Yale Power Suite has the industry's widest range of power sources from a variety of brands, so you get the best solution available to maximize your operations. Our team has deep industry knowledge about forklift power sources to evaluate your application and recommend the power source that gives you the best return on your investment.
Learn more
Value-added services
Lift trucks are only part of our solution
Our value-added services are designed to help you get the most out of material handling investments.