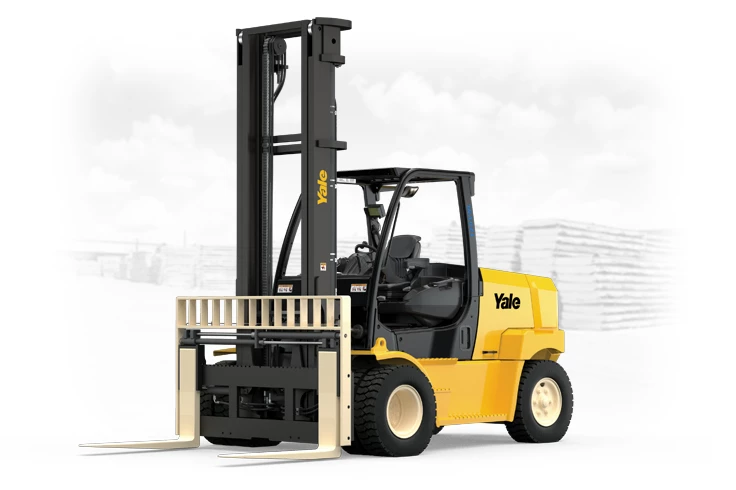 4 Wheel Electric Forklift Truck Pneumatic Tire
Groundbreaking lithium-ion option for heavy-duty applications
Models

ERP155-190VNL

Capacity

15500-19000lbs
Groundbreaking electric option delivers the ICE-like performance that heavy-duty applications require, with all the advantages of integrated lithium-ion battery power, including no emissions, no battery maintenance, and simple, fast charging.
Fast charging, more uptime
Indoor and outdoor capability
Operator comfort
Maneuverability
Fast-charging lithium-ion power for the touchiest applications
Fast charging, more uptime
The ERP-VNL breaks new ground with lithium-ion power in a higher-capacity lift truck. It translates into more time working and less time charging and replacing batteries.
No battery maintenance required, operators simply plug in and charge with no extra steps
Fast charging, going from lift lock-out (12% state of charge) in less than 90 minutes, and remaining at 90% efficiency throughout operation
Longer overall service life than lead-acid battery power
Indoor and outdoor capability
Streamline your lift truck fleet with the multipurpose ERP-190VNL, designed to work both indoors and out. Say goodbye to separate trucks for different areas of your operation and slim down your fleet.
Operator comfort
Set up operators for success, with features designed to keep them comfortable and productive, all shift long.
No emissions in operation or when charging
Low noise levels thanks to efficient electric power
Standard air ride seat avoids transmitting excess vibration to operator
Hydraulic mini-lever controls require less pressure to operate
Maneuverability
Indoors or out, operators need to get in and out of a range of storage layouts. The ERP-VNL has the maneuverability to make it happen.
Shortened counterweight design enables reduced overall truck length
Turn assist system helps reduce turn radius and ability to move in tight spaces
| Model | Load Capacity | Load Center | Battery Capacity Voltage |
| --- | --- | --- | --- |
| ERP175VNL | 17500lbs | 36in | 350V Integrated lithium-ion / Traction Motor Type - Permanent Magnet |
| ERP190VNL | 19000lbs | 24in | 350V Integrated lithium-ion / Traction Motor Type - Permanent Magnet |
| ERP155VNL | 15500lbs | 24in | 350V Integrated lithium-ion / Traction Motor Type - Permanent Magnet |
| ERP170VNL | 17000lbs | 24in | 350V Integrated lithium-ion / Traction Motor Type - Permanent Magnet |
Our dealers are our most important partners in helping you
We would not be where we are today without one of the most professional dealer networks in the industry. We work hard to design and manufacture the best lift trucks, but it is our stellar dealers that bring it all together for you.
Dealers help at every step of the process
Understanding your specific lift truck applications
Recommending special features to improve your productivity
Configuring the proper quotation
Helping with financing options when required
Prepping your truck for delivery after it leaves our factory
Arranging for operator training
Providing planned maintenance on your trucks
Supporting National Accounts management
Providing fleet management services, if needed
Providing emergency service and parts
Providing rental trucks at short notice
Helping determine exactly when to purchase new lift trucks

The GSA creates a centralized location for the federal government, offering products, services, and facilities needed for federal agencies to serve the public. As a GSA certified company, Yale supports the GSA's mission to provide innovative solutions for federal agencies with cost-effective and high-quality products. You can also find more information on the General Services Administration at www.gsaadvantage.gov
Learn more about lithium-ion power
The case for lithium-ion batteries in lift trucks keeps getting stronger, and now it's available to power a wider range of applications than ever.
Learn more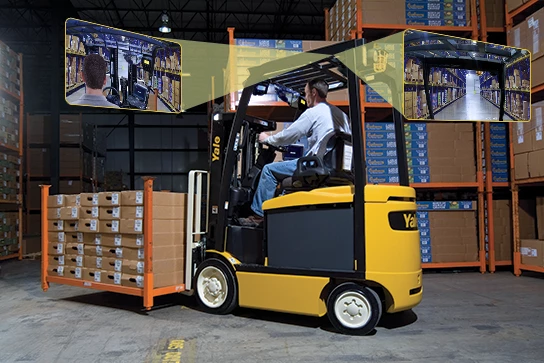 Yale Vision telemetry
Complete fleet visibility and control
Yale Vision provides real-time fleet monitoring for more informed decisions. The solution offers easy-to-use dashboards and analytics to manage cost, optimise productivity and protect assets.
See the difference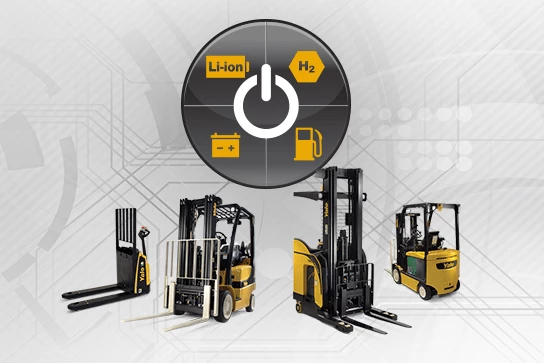 Yale Power Suite
Unlock the True Power of Your Operation
Yale Power Suite has the industry's widest range of power sources from a variety of brands, so you get the best solution available to maximize your operations. Our team has deep industry knowledge about forklift power sources to evaluate your application and recommend the power source that gives you the best return on your investment.
Learn more
Value-added services
Lift trucks are only part of our solution
Our value-added services are designed to help you get the most out of material handling investments.