Better eyes and ears on the ground
Safety & awareness technologies
Give your lift truck operators the right tools to enhance safety, awareness and success.
Smart lift truck safety solutions
Intense throughput demands, dynamic environments, inexperienced labor, complex load placements – there's no shortage of challenges for today's warehouses, but safety can't be compromised. You need technology-enabled tools engineered to help enhance awareness, reinforce operating best practices and address operational risks.
Forklift safety awareness tips
Elevate safety awareness throughout your operation with impactful reminders of safety best practices. Download our free lift truck and pedestrian safety posters.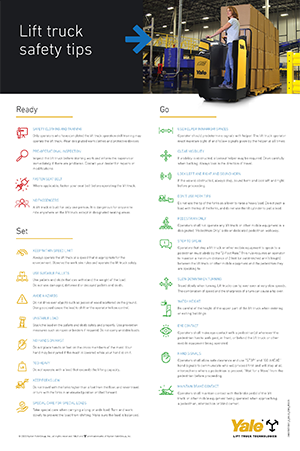 Forklift safety tips
Pedestrian safety tips