Materials handling solutions for third-Party Logistics (3PL)
Store more, move faster, deliver on time in your 3PL warehouse
Analysts predict that the 3PL market will reach over 1,337 billion by 2027. Are you doing all you can to stay competitive?
Third-party logistics are critical to keep goods moving. Be it transportation services, warehousing and distribution, value-added services and supply chain management, or all the above, reliability and innovation are required to keep pace.
Yale has the material handling solutions to keep you moving. From efficient lift trucks to help boost 3PL warehouse productivity; industry-first forklift operator awareness enhancements to help increase awareness and reduce incidents; and automated transport systems to systemize and modernize warehouse processes, Yale has what you need to innovate and drive change.
See some of our top warehouse lift trucks and solutions in action. Register today.
Escalating SKU counts are forcing the need for more space, a costly capital expense that can directly inflate your contract rates.
Boost awareness
In busy and close quarters, incidents can be costly. Level up with the industry-first operator awareness solution. Through three detection technologies, Yale Reliant can adjust lift truck performance to help enhance operator awareness and promote efficient and best materials handling practices.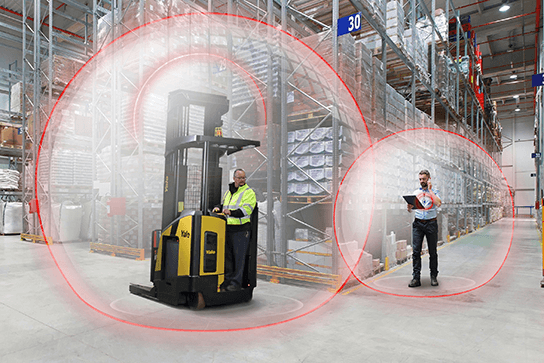 Thin margins and short contract lengths combine with a growing 3PL segment to create a highly competitive environment. Controlling costs and differentiating your solution is critical to success.
Reimagine your available space
Choose advanced power options with minimal infrastructure requirements to help maximize available warehouse space, all while enhancing efficiency and productivity.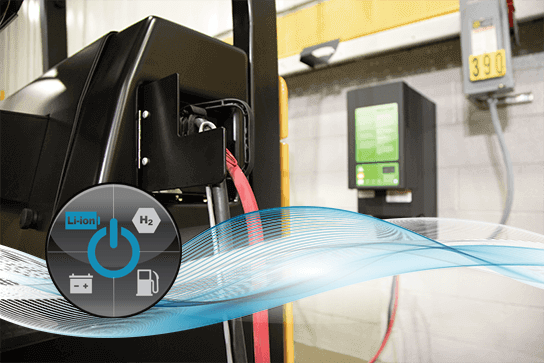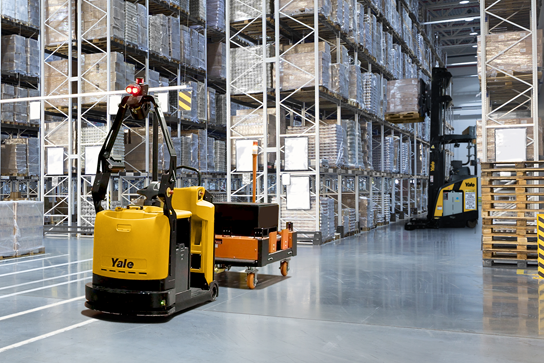 Unlock a competitive advantage
Help differentiate yourself with streamlined workflows and controlled costs. Elevate your offerings and help mitigate against labor shortages with Yale robotics.
Forklift telematics - Secure 20/20 vision
Stay informed of truck performance while monitoring truck and operator utilization with Yale Vision telematics.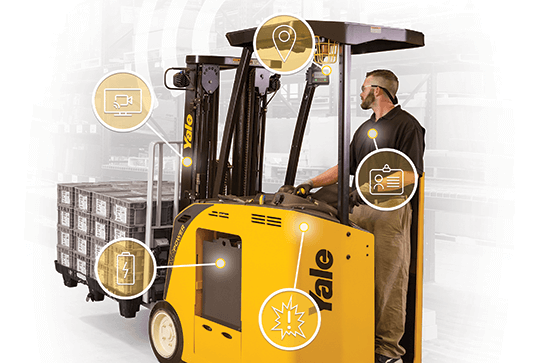 Growing numbers of products and diverse packaging types are forcing the need for more space, a costly capital expense.
Put your facility to work
Set narrow aisles and higher storage with confidence to capitalize on more of your existing warehouse space.
Operate in aisles as narrow as 56" with picking heights up to 622" high (52')
Rigid mast minimizes sway, increasing lateral stability and operator confidence
Optimum through-the-mast visibility allows for precise operation at height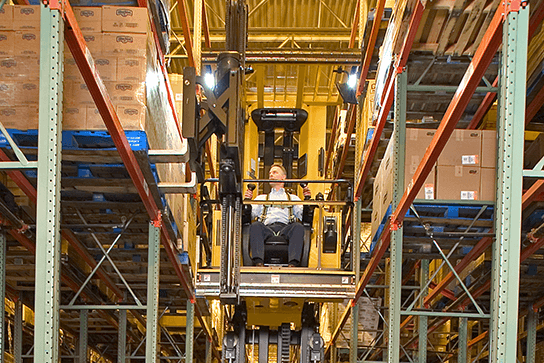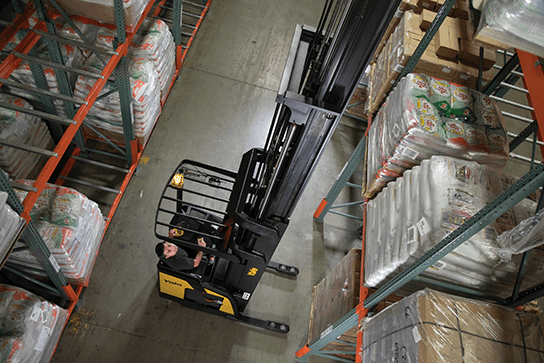 Increase throughput
Enhance picking with lift trucks proven to reduce cycle times and promote uptime.
Achieve next-level performance with the Yale reach truck.
Increase productivity as much as 7% per truck, per shift
Use up to 20% less energy for greater battery uptime
Achieve precise control with up to 33% greater through-the-mast visibility
Boost efficiency and throughput with the Yale end rider
Smart features shave seconds off tasks for greater throughput
Precision pick allows control of speed and coast functions in both directions
Service faster and as much as 50% less often, reducing downtime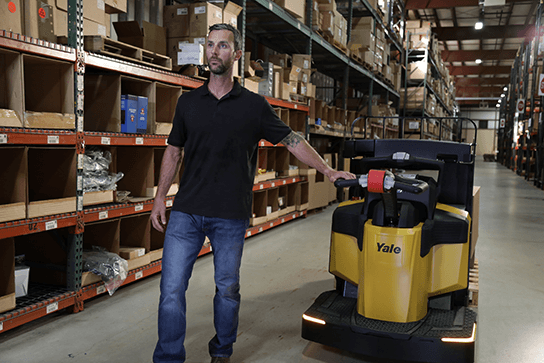 Resources & Support
Find the right truck for you application while discovering proven solutions and tactics 3PL distributors consider essential today.