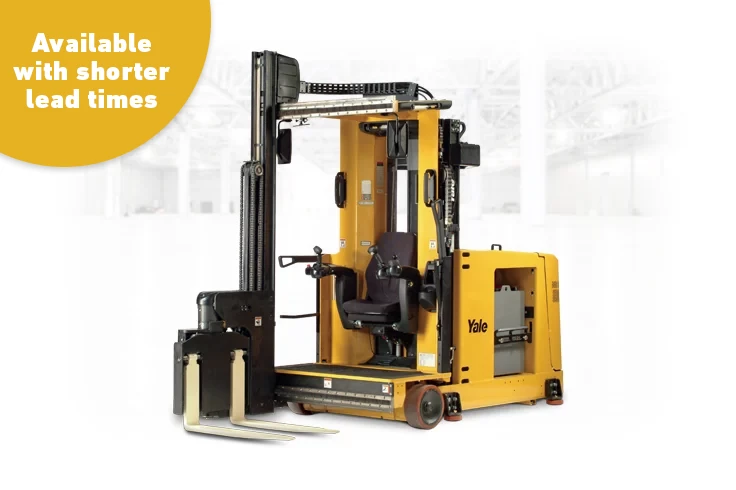 Access the highest storage locations in tight aisles
Very narrow aisle turret truck
Models

NTA030/035SB

Capacity

3000-3500lbs
The Yale NTA-SB very narrow aisle series provides the ergonomics, stability and performance necessary for maximum productivity in high bay warehouse.

Ergonomics and stability
Ultimate performance
Service and dependability
Stability and productivity at height | Turret forklift
Ergonomics and stability
Reaching your performance goals requires operators to be comfortable and confident at great height. Whether seated, standing, order picking or full pallet handling, our turret truck provides a secure, productive environment.
Tri and quad-form masts provide exceptional torsional rigidity for stability and confidence all the way up to 55 feet high
Adjustable controls and infinitely variable armrests for low effort operation and ideal operating position to fight fatigue all shift long
Seat-side joystick controls enable simultaneous operation of travel, cabin lift and lower, auxiliary functions and fork lift, lower and rotation
High backrest and recessed swivel seat flips up for standup operation
Pedal-free floor eliminates trip points with non-slip mat
Ultimate performance
High density warehouses are exercises in efficiency, with layouts that maximize available space. The VNA is designed to maximize productivity in high, narrow aisle configurations.
AC Power provides fast travel speeds, power lowering, strong acceleration and more responsive changes in direction
Smart-Glide™ continuous height sensing system provides step-less speed control by optimizing travel speed and acceleration based on fork heights
Turret head rotates 180 degrees, helping operators easily service both sides of the aisle and maximizing storage density
Service and dependability
Distrubution centers have tight spaces - and tight margins. You need a narrow aisle solution you can depend on, that keeps maintenance time and costs in check. The MTC series is designed to require less maintenance, and when it is necessary, they make service a breeze with easy access.
One-piece hood with gas-assist lifting cylinders in the rear offers easy access to all motors and controllers
Extended service intervals, now up to 1,000 hours due to pressure side filter indicators, electric steering and reduced electrical connections
Brushless AC motors help reduce maintenance, and offer grater efficiency than DC motors by eliminating arching, sparking and brush dust
Auto deceleration system improves brake life by automatically slowing the truck when the throttle pedal is released
Top battery access lid enables fast in-truck battery maintenance
| Model | Load Capacity | Lift Height | Platform Height | Battery Capacity Voltage | Weight |
| --- | --- | --- | --- | --- | --- |
| NTA030SB | 3000lbs | 550 | 423 | 48V / 1085Ah | 14740 |
| NTA030SB L | 3000lbs | 550 | 423 | 48V / 1240Ah | 15475 |
| NTA035SB M | 3500lbs | 579.5 | 563 | 72V / 930Ah | 16907 |
| NTA035SB L | 3500lbs | 579.5 | 563 | 72V / 1240Ah | 17426 |
| NTA035SB S | 3500lbs | 579.5 | 536 | 72V / 775Ah | 15744 |

The GSA creates a centralized location for the federal government, offering products, services, and facilities needed for federal agencies to serve the public. As a GSA certified company, Yale supports the GSA's mission to provide innovative solutions for federal agencies with cost-effective and high-quality products. You can also find more information on the General Services Administration at www.gsaadvantage.gov
Support throughout the lift truck life cycle
Knowledgeable, reliable dealers make all the difference
When it comes to collaborating with a lift truck dealer, you can't settle – you need dealers wholly focused on your success. When you purchase equipment or technology solutions from Yale Lift Truck Technologies, you gain access to our independent dealer network. "Independent" means our dealers are not constrained by factory ownership or corporate red tape.
Our dealers are entirely focused on fulfilling your needs
A seamless experience, from order to factory to ongoing support
Effective recommendations and responsive support, from parts, maintenance and
emergency services to fleet management, rental trucks and operator training.
Expertise and guidance on special features and allied products and services for your
warehouse, like racking, guarding and safety equipment.
Assistance with financing options.
Get up and go
You can't afford to wait to see our very narrow aisle trucks in action. Sign up for our virtual event today.
Register today!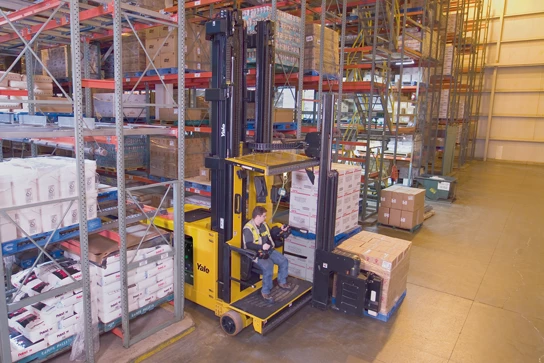 Featured Promotion
Shorter lead times now available
Stop waiting and start moving. Act quickly to take advantage of shorter lead times on the Yale NTA-SB very narrow aisle series and get moving faster.
Get yours today
Average rent growth for warehouse and logistics facilities has exceeded 5% for five straight years. You need to get more out of existing space by increasing the density of your warehouse.
Contact your dealer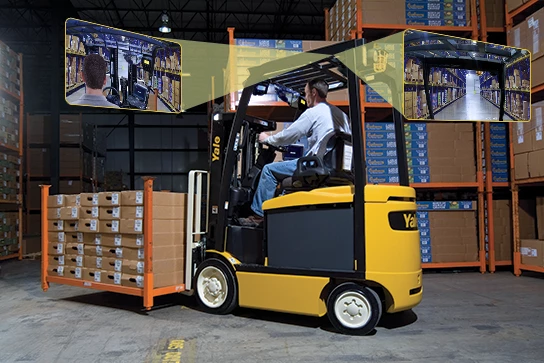 Yale Vision telemetry
Complete fleet visibility and control
Yale Vision provides real-time fleet monitoring for more informed decisions. The solution offers easy-to-use dashboards and analytics to manage cost, optimise productivity and protect assets.
See the difference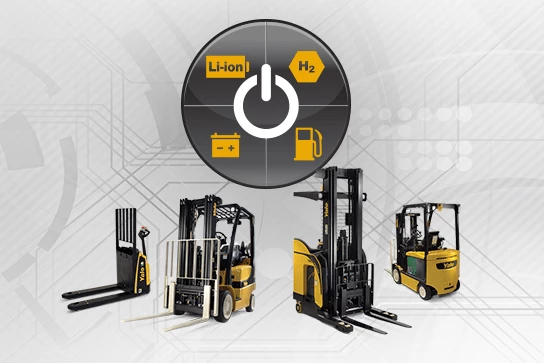 Yale Power Suite
Unlock the True Power of Your Operation
Yale Power Suite has the industry's widest range of power sources from a variety of brands, so you get the best solution available to maximize your operations. Our team has deep industry knowledge about forklift power sources to evaluate your application and recommend the power source that gives you the best return on your investment.
Learn more
Value-added services
Lift trucks are only part of our solution
Our value-added services are designed to help you get the most out of material handling investments.